Its that time again, where we get to feature one of our great employees, hear about their work, and ask them questions about working at cBEYONData! This week we had the opportunity to talk with Keith Johnson​, our Chief Technology Officer, who has been with us for 7.5 years! Keith is also part of our Leadership Team! He has previously worked as the CTO at Data Management Group, Integration Manager at iFinance, and Data Warehouse Practice Manager at Noblestar.
Name: Keith Johnson​
Title/Team: Chief Technology Officer
How long have you been with cBEYONData? 7.5 Years
What is your favorite part about working at cBEYONData? People and challenges
How long have you worked in the business intelligence industry? 23 years
What was your first job title in the industry? Consultant
What is the most interesting project that you have worked on?  It's tough to narrow just one, each project brings it's own unique interest & challenge for me.  One of the most challenging projects has been working for a major educational institution in Boston migrating their Oracle warehouse to SAP HANA.  Over 2,000 tables, 20yrs of perl, ABAP & SQL script to "translate" to a near-real-time in-memory warehouse.
What does cBEYONData offer that our competitors do not (or what makes cBEYONData unique)? Hands down it's the people that set us apart from our competitors.
Where do you think this industry is going in the near and far future and how is cBEYONData leading that charge? The big push currently has been to the cloud, I believe this will continue for customers to architect BI "mash-ups" extending the existing software solutions on the market today.
What do you like to do in your "off work" time?  Working around the yard, a different kind of challenge!
Do you have family/pets? We call him "Pooh Bear".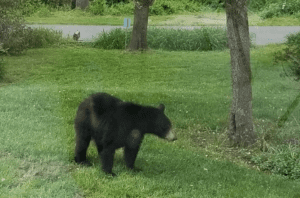 Here at cBEYONData our philosophy is to nurture our culture and make it a top priority in the company, then our associates' happiness, customer satisfaction, and long-term business partnerships will naturally flourish. Company culture is derived from its core values and our core values are meant to empower our associates so they enjoy the work they do and the environment they do it in. We know that when we enjoy what we do, we are in turn delivering exceptional service to our customers and thriving in our business. To make this happen, we hire and invest in associates that share our core values.
cBEYONData is a results-driven firm that provides value to government agencies and organizations through Business Intelligence (BI) solutions for the CFO's Office and end-user missions. We ensure our customers' analytical and reporting requirements are met through solutions such as financial reporting, audit readiness, DATA Act analytics & submission, procurement & external reporting, dashboards, analytics, visualizations, and geo-mapping. cBEYONData is committed to customer success, as demonstrated by our strong customer retention rates, references and awards.