Its that time again, where we get to feature one of our great employees, hear about their work, and ask them questions about working at cBEYONData! This week we had the opportunity to talk with Tom Fallwell​, our Chief Solution Architect, who has been with us since the beginning! Tom is also part of our Leadership Team! He has previously worked Data Manager Group, Noble Star and Quality High-Tech, with a myriad off experience in Oil and Gas, Medical, Finance, and State and Federal Government!
Name: Tom Fallwell
Title/Team: Chief Solution Architect
How long have you been with cBEYONData? How long has cBEYONData been around? 😊
What is your favorite part about working at cBEYONData? The people
How long have you worked in the business intelligence industry? 22 years
What was your first job title in the industry? Consultant
What is the most interesting project that you have worked on? A DoD project where I coded a solution that combined relational data with fillable pdf forms.  
What does cBEYONData offer that our competitors do not (or what makes cBEYONData unique)? The seemingly lost art of the ability to provide real solution instead of just people in a slot.
Where do you think this industry is going in the near and far future and how is cBEYONData leading that charge?  I think our industry is nearing that future envisioned by StarTrek where AI machines will finally be able to analyze our data for us finally which will require a higher level of skill from those who must manage those machines.
What do you like to do in your "off work" time? Family, Home maintenance, inventing, guitar and cooking.
Do you have family/pets?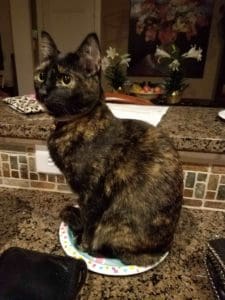 Here at cBEYONData our philosophy is to nurture our culture and make it a top priority in the company, then our associates' happiness, customer satisfaction, and long-term business partnerships will naturally flourish. Company culture is derived from its core values and our core values are meant to empower our associates so they enjoy the work they do and the environment they do it in. We know that when we enjoy what we do, we are in turn delivering exceptional service to our customers and thriving in our business. To make this happen, we hire and invest in associates that share our core values.
cBEYONData is a results-driven firm that provides value to government agencies and organizations through Business Intelligence (BI) solutions for the CFO's Office and end-user missions. We ensure our customers' analytical and reporting requirements are met through solutions such as financial reporting, audit readiness, DATA Act analytics & submission, procurement & external reporting, dashboards, analytics, visualizations, and geo-mapping. cBEYONData is committed to customer success, as demonstrated by our strong customer retention rates, references and awards.