News & Events
Check out all of the latest and greatest news & events here at cBEYONData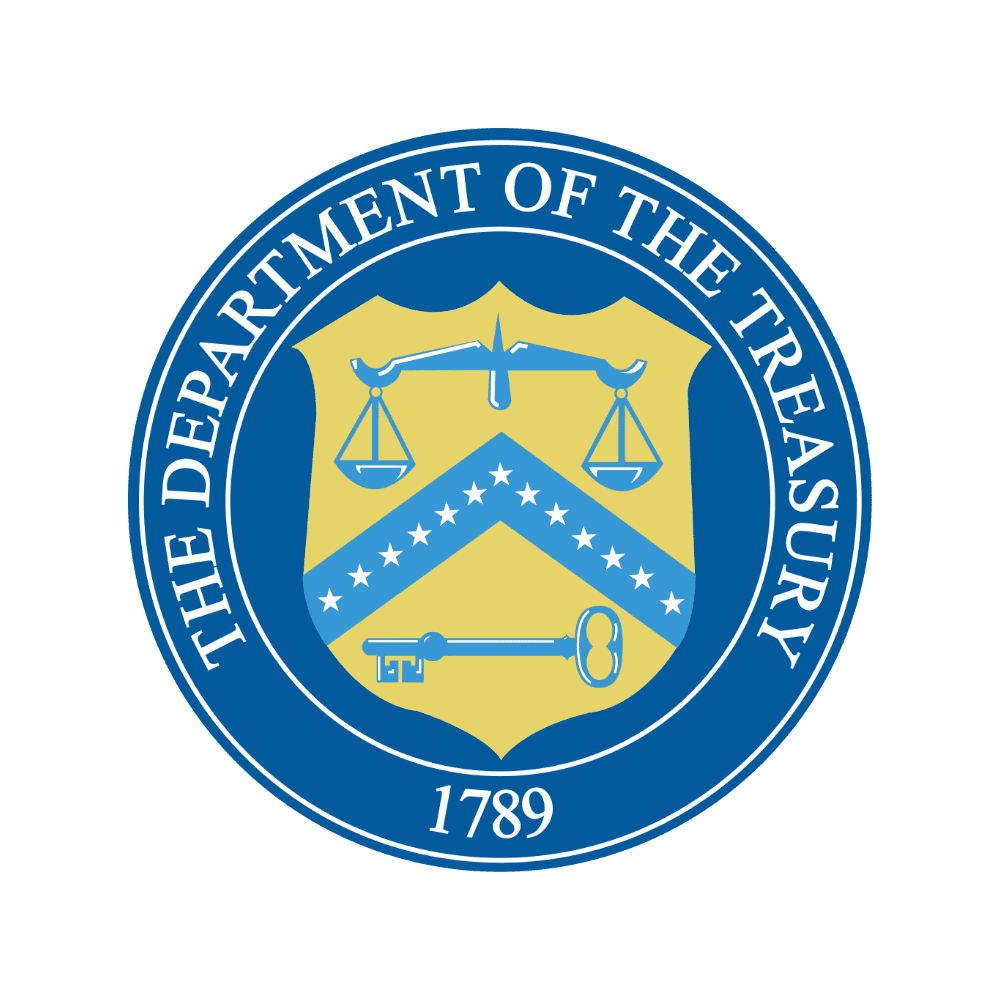 June 1, 2023, Arlington, VA – It was announced today that cBEYONData's technical solutions and related services have been approved by the U.S. Department of Treasury, Bureau of the Fiscal Service to be offered within the government-wide Marketplace Catalog offered by the Financial Management Quality Service Management Office (FM QSMO).
The FM QSMO Marketplace Catalog combines federal and commercial providers into a single marketplace to provide flexibility and choice to agencies to help them satisfy a variety of financial management needs. cBEYONData's solutions and services have been vetted for adherence to Federal standards and common capabilities that agencies need and will be showcased to allow agencies to easily contract for solutions that address their FM challenges. 
"As the fifth commercial vendor to be approved for the FM QSMO Marketplace Catalog, we are honored to be recognized as a leader in the FM solution space and humbled by this opportunity to more easily obtain contracts to apply our unique solutions to improve financial operations across the federal government", said Dyson Richards, cBEYONData CEO.
"Our CFO Control Tower® solution, including the Budget and Spend (BAS) and Financial Management and Analytics solutions (FM&A) applications continue to be recognized as innovative solutions to help federal agencies address the need for agility, speed, and performance of financial management and budget planning and execution which are so critical for our customers' success", said Richards.
cBEYONData FM QSMO Marketplace categories and associated solutions can be found at: https://www.fiscal.treasury.gov/fmqsmo/commercial-services-solutions-index.html
About cBEYONData
cBEYONData is a purpose-built professional services firm that specializes in innovative solutions and services including ERP support, business process re-engineering, financial and logistics data management, analytics, data visualization, and process automation. cBEYONData is a portfolio company of Bluestone Investment Partners. Please visit www.cbeyondata.com or contact Theresa Backus, Director of Marketing and Communications at Theresa.Backus.Dunn@cbeyondata.com

For Immediate Release
Contact: Theresa Backus Dunn
cBEYONData
954-594-3010
Theresa.Backus.Dunn@cBEYONData.com
CBEYONDATA RANKED IN THE TOP GOVERNMENT TECHNOLOGY CONTRACTORS IN THE GREATER WASHINGTON REGION BY THE WASHINGTON BUSINESS JOURNAL
(Arlington, VA, March 27, 2023). cBEYONData announced today that it has been ranked No. 43 by the Washington Business Journal in its Top 50 List of Largest Government Technology Contractors. The rankings were published on March 23, 2023.    
The contractors were ranked by information that was gathered through an annual survey of local companies in the technology industry, to rank them by current metro-area employment and government sales. To be eligible, contractors had to have a presence in Southern Maryland, Washington D.C., or Northern Virginia.
"We are honored to be recognized as a top employer in the DC Metro area and a leading provider of information technology capability to the federal government. This acknowledgement is a testament to our commitment to our team, partners, and customers. With our dedication to innovation and forward-looking solutions, we are continuously developing market offerings that solve our customers' toughest data challenges", said CEO Dyson Richards.
About cBEYONData
cBEYONData specializes in enabling federal agencies and organizations through innovative solutions and services which include business process re-engineering and improvement, enterprise resource planning, financial and logistics data management, business intelligence and analytics, technology modernization, data visualization, and business automation. Please visit www.cbeyondata.com for more information.
About the Washington Business Journal
The Washington Business Journal is the #1 print and online source for Greater Washington area business news and information on the most successful people, companies, and transactions in the region. Every Friday, the Business Journal arrives with an in-depth lineup of breaking local news stories, business profiles and valuable industry rankings. From technology and sustainability to small business, biotech, hospitality, real estate and banking, the Business Journal covers the most relevant and timely topics for the local business community.

cBEYONData
Summit2Sea Transaction Announcement
February 22, 2023
cBEYONData Expands Data Analytics Capabilities with Summit2Sea Consulting Acquisition
Acquisition facilitates cBEYONData's ability to support federal government customers across all financial and ERP platforms
cBEYONData LLC (cBEYONData) announced today it has completed the acquisition of Summit2Sea Consulting, LLC (Summit2Sea). Founded in 2003, Summit2Sea is a provider of data analytics, robotic process automation, and enterprise application modernization across marquee DoD programs. With technology partnerships that include Oracle, Amazon Web Services, and UiPath®, Summit2Sea complements cBEYONData's existing partnerships with SAP®, CGI Momentum®, and OneStream®. Summit2Sea has also developed a strong workplace culture, winning three straight Washington Post Top Workplace awards.
cBEYONData now employs over 350 professionals delivering data analytics, business intelligence, financial management, artificial intelligence, machine learning, cloud migration, robotic process automation solutions, and ERP architecture, design, and deployment services to clients including the Departments of Defense and Justice, Army, Navy, & Marine Corps, Defense Advanced Research Projects Agency, Defense Information Systems Agency, and the General Services Administration, among others. cBEYONData is a portfolio company of Bluestone Investment Partners.
Dyson Richards, Chief Executive Officer of cBEYONData, said, "The addition of Summit2Sea expands the capabilities and expertise of cBEYONData so that we are able to support the needs of customers across the federal government across all financial and ERP platforms."
Laurian Eckle, CEO of Summit2Sea, said, "cBEYONData is the perfect partner to extend the reach of Summit2Sea while keeping our strong focus on the employee and the customer." Bryan Eckle, CTO of Summit2Sea, added, "We're excited to combine the two companies' product portfolios to offer a more robust solution to federal financial leaders, particularly in the area of business process automation."
The senior leadership team from Summit2Sea including the founders, Laurian Eckle, Bryan Eckle and Chris Florman will remain as senior leaders with the company.
G Squared Capital Partners acted as exclusive financial advisor to Summit2Sea.
About cBEYONData
cBEYONData specializes in enabling federal agencies and organizations through innovative solutions and services which include business process re-engineering and improvement, enterprise resource planning, financial and logistics data management, business intelligence and analytics, technology modernization, data visualization, and business automation. Please visit www.cbeyondata.com for more information.
About Bluestone Investment Partners
Bluestone is a private equity firm investing exclusively in lower middle-market companies in the defense and government services arena. Bluestone's principals have a long and successful track record owning, operating, investing in, and advising companies in the defense and government services sector. Please visit www.bluestoneinv.com for more information.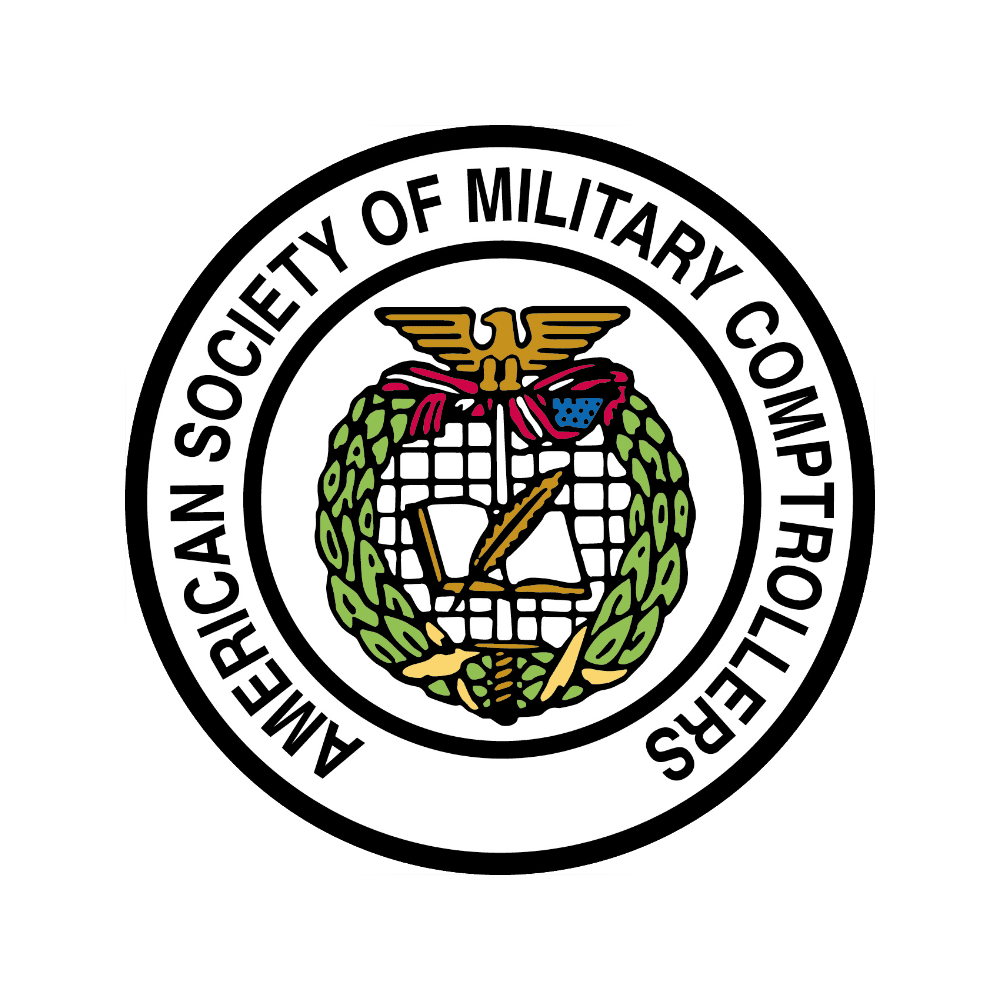 Last month, our very own Dawn Sedgley was a guest on The Business of Defense podcast with Rich Brady, CEO of the American Society of Military Comptrollers! 
On this podcast, she discussed the establishment and acquisition of Alta Via Consulting and spoke about how two like-minded government contractors were able to combine forces and create more success for both parties. She also speaks to workplace culture and how cBEYONData is able to maintain a thriving work environment.
Dawn is our Chief Capability Officer & President of cBEYONData. She has been in this field for over 20 years and is a subject matter expert in ERP design, implementation, testing, and advisory capacities. She also has experience in both the private and public sectors. She's experienced in budgeting, planning, management accounting, and effective enterprise management, which is why she was able to speak on this podcast with so much knowledge.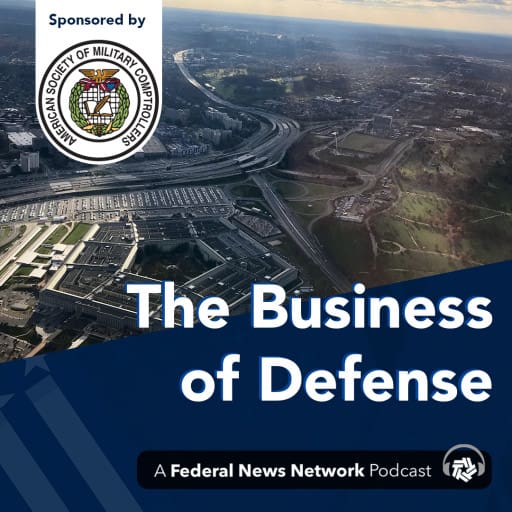 Dawn Sedgley, Chief Capability Officer and President of cBEYONData, is a leader and subject matter expert in ERP design, implementation, testing, and advisory capacities for over 20 years. Dawn has experience in both the private and public sectors in the areas of Budgeting, Planning, Management Accounting, and Effective Enterprise Management. Dawn's mission for cBEYONData is to remain at the forefront of advanced strategic and managerial accounting practices within sophisticated ERP environments. Her vision for cBEYONData has been realized by fostering the company's reputation and developing a team of highly specialized consultants. Dawn's role includes operating as project lead and knowledge consultant for full-lifecycle system integration projects; Management accounting conceptual design; business process re-engineering; implementation of best practices; managing various projects and project teams simultaneously, and in-depth business case analysis. By performing and monitoring these events, Dawn successfully addresses clients' corporate and project expectations, through sound recommendations and effective enterprise optimization solutions. Dawn's expertise in managerial accounting and SAP systems led her to co-author The 123s of ABC in SAP, published by Wiley in 2001. She graduated from Purdue University with a Bachelor of Science degree in Financial Planning, and completed her MBA, with concentrations in Logistics & Transportation and Information Systems, from the University of Tennessee in 1992.

In December, a few members from cBEYONData were able to attend and exhibit at the 2022 AGA Technology and Transformation Summit!
The Summit was a great networking event as our team was able to meet and discuss cBEYONData's newly established Lines of Business. Throughout our time there, we discussed the transformation of mission delivery through IT innovation, personnel, security & cloud technology. With it being hosted at the end of 2022, we were thrilled to have it close out our year. We now have LOTS of great information and best practices to put into work this year in 2023!
TTS 2022 was hosted by AGA. AGA is a valuable Association 'that connects and empowers financial related professionals who support the government, from financial management to IT, human resources, cybersecurity and more, to advance good government initiatives, grow their expertise and accelerate their careers.' We admire the mission of AGA and are honored to be partnered with them.
We can't wait for the 2023 Technology and Transformation Summit!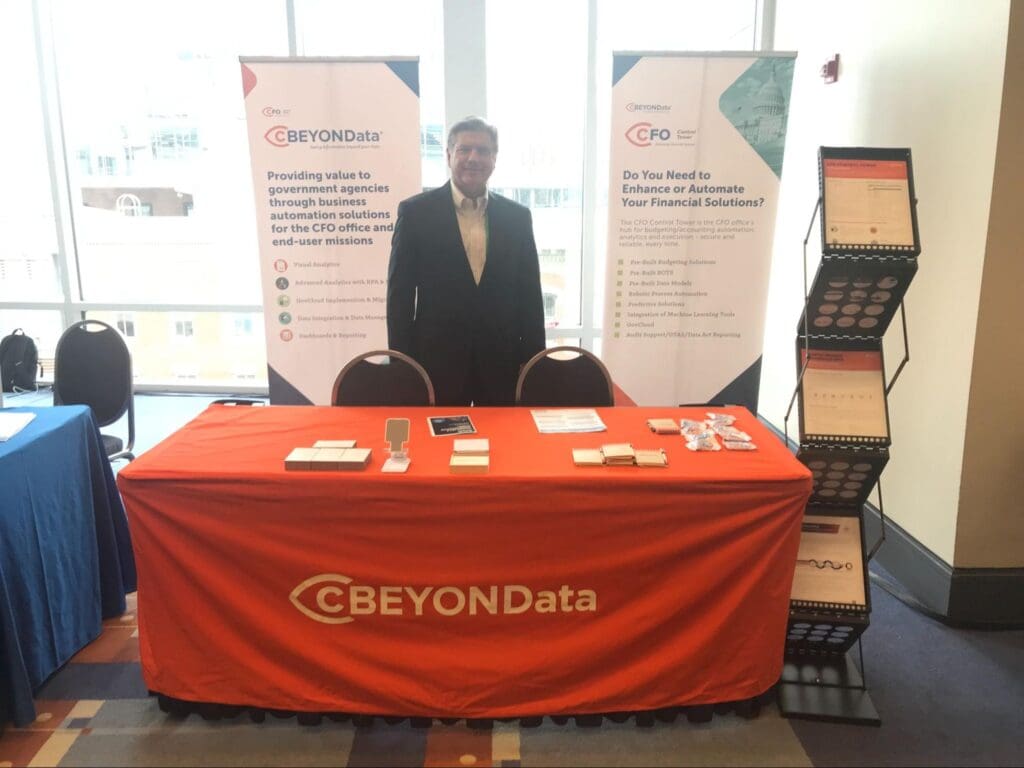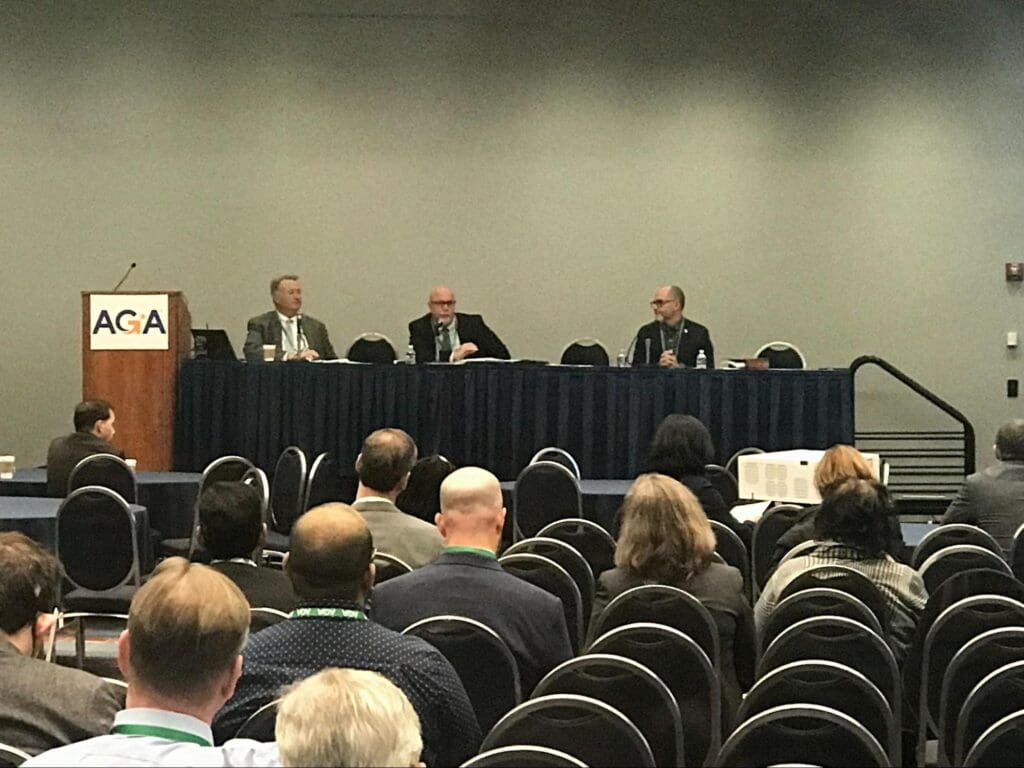 ARLINGTON, VA – November 09, 2022
Decision Lens, a leading developer of public sector continuous planning software, has announced a new partnership today with cBEYONData, a purpose-built professional services firm that specializes in supporting federal financial management and budgeting customers.
The partnership will see Decision Lens integrated with cBEYONData's CFO Control Tower solution to further assist federal financial management organizations with their budgeting & reporting needs. Decision Lens capabilities for business planning, prioritization, and resource allocation, combined with cBEYONData's accounting consolidation and reporting capabilities brings two best-of-breed Software as a Service capabilities under one umbrella for an automated, seamless planning effort.
In an era of constantly constrained budgets and resources, organizations need the tools to prioritize limited funds to meet their mission. The combination of these two solutions will continue to transform and modernize public sector planning and financial management. 
cBEYONData Chief Executive Officer Dyson Richards immediately saw the possibilities an integration offered, "As we seek to enhance and automate business processes across federal agencies, we recognized a need for improved decision support throughout the planning process. The integration of Decision Lens will provide a new set of capabilities to enable our customers to make more informed decisions."
According to John Saaty, Decision Lens CEO "We are excited for more users to gain access to Decision Lens through this partnership. Assessing the capabilities that CFO Control Tower brings to our platform furthers our mission to help the Department of Defense reform the PPBE process."
Already, our company's development teams are collaborating to deliver a seamless end-user experience. Together these solutions will marry their respective strengths and functionality to enable our collective customers to make data-based and risk informed tradeoff decisions.
For more information on Decision Lens, visit https://www.decisionlens.com or email sales@decisionlens.com. To learn more about cBEYONData visit https://www.cbeyondata.com or email info@cbeyondata.com.
About Decision Lens
Decision Lens develops integrated planning software which modernizes how government prioritizes, plans, and funds. We have been transforming public sector planning since 2005, delivering the people, process and technology which empower agencies to effectively meet the needs of today while delivering the cutting-edge capabilities of tomorrow. Customers across the Department of Defense, intelligence community, federal civilian agencies, and state and local governments achieve a sustained operational advantage through superior long-term planning, continuous medium-term prioritization, and short-term funding execution.
About cBEYONData
cBEYONData is a purpose-built professional services firm that specializes in supporting mission-driven agencies and organizations with the enhancement of business processes, cloud migrations, BI, data management, data analytics, agile project and process management, dashboards, and geo-mapping.

cBEYONData is attending and sponsoring the American Society of Military Comptrollers (ASMC) Data Analytics & Decision Support virtual conference on October 27th!
Along with attending and sponsoring, we are also hosting the "Improving the PPBE Decision Process to Drive Efficiency and Optimize the Warfighter's Effectiveness" session, moderated by our President Dawn Sedgley, with an incredible collection of panelists, including:
Jonathan Allen, Decision Vice President, Strategic Markets, Decision Lens
Nikki Cabezas, Deputy Assistant Secretary of the Army for Financial Information Management, US Army
Edwin Keene, Deputy CFO, Defense Counterintelligence & Security Agency (DCSA)
We are honored to be partnered with the American Society of Military Comptrollers, whose mission is to promote development in all aspects of military comptrollership. For more about the Data Analytics & Decision Support conference, head to their website.


Recently, cBEYONData won the Emerging Growth Company Award in the under $25M category at the 20th Annual Corporate Growth Awards. The 20th Annual Corporate Growth Awards Gala was held in McLean, VA and the cBEYONData team attended and received the Emerging Growth award in our category.
cBEYONData is honored to be recognized and will continue to strive for customer success in everything that we do, as we continue to grow and succeed with new and exciting projects in 2022 and beyond!
About the Corporate Growth Awards:
The prestigious ACG Corporate Growth awards recognize the most transformational deals, top executives, and fastest-growing companies in what is one of the country's largest economies, and most active deal communities. 
Corporate Growth Awards are presented to the executives, companies, and deal teams individually selected by the chapter's Awards Committee from a long list of nominations for their accomplishments in crafting and executing successful growth strategies.
About ACG:
ACG (Association for Corporate Growth) was founded in 1954 and is the leading M&A deal-making community. Its mission is to drive and encourage growth for medium-sized organizations. They are made up of a global network and is a part of nearly 60 chapters and holds more than 100,000 professionals who invest, own, and advise growing companies. 
They drive growth by bringing together these like-minded professionals and providing resources so they can navigate the industry together. They do that in many ways, one of them including local and national events such as the event we won our award at earlier this summer.
cBEYONData is honored to be the 2022 recipient and winner of the SECAF (The Small and Emerging Contractors Advisory Forum) Annual Government Contractor Award.
For over 20 years, SECAF has supported government contractors in various industries to grow. Each year SECAF honors small and emerging government contractors from the greater Washington, DC area. There are multiple award categories each year, including the Government Contractor of the Year award, which recognizes companies that have shown a compelling and profound commitment to excellence in financial performance. 
We are proud to have won earlier this year, the Government Contractor of the Year Award within the $15 – 27.5 million category and was joined by other incredible recipients from other categories. We are thankful for this honor and do not take for granted SECAF noticing and empowering us along the way! 
About SECAF:
For more than 20 years, the Small and Emerging Contractors Advisory Forum (SECAF) has empowered government contractors to scale and succeed—beginning with new, emerging or small business and supporting continued growth as they transition into medium and large contracting entities. 
SECAF is composed of senior leaders from active government contractors, all of whom demonstrate a genuine willingness to help each other succeed, motivated by the shared belief that the industry is robust enough for every member company to prosper.

Recently we hosted a team happy hour at Ruth's Chris Steak House. It was so refreshing getting some of our team together to socialize outside of the work environment!
Here at cBEYONData, we do our best to be intentional with our team and cultivate a supportive work environment. We believe in creating an atmosphere for both professional and personal growth, and we carefully combine challenging work along with a healthy work/life balance. We understand that work can sometimes feel demanding, which is why our top priority is to keep our talented and highly skilled employees motivated and proud to be a part of cBEYONData. 
Our employees are considered our most valuable asset, meaning fostering a positive and supportive company culture is a top priority. A company's culture is derived from its core values, and core values are meant to empower a team so that they enjoy the work they do and the environment they do it in.
It was great getting to see everyone, and we are thankful for everyone who was able to come, and for the future get-togethers to come!