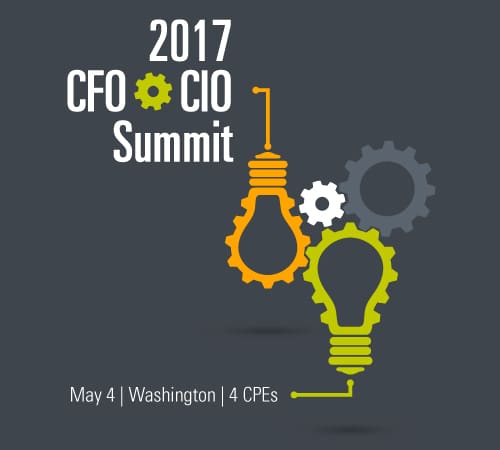 cBEYONData will be a Corporate Sponsor at the 2017 CFO/CIO Summit, May 4th in Washington D.C.
From the AGA CFO/CIO Summit website:
Join AGA and AFFIRM in Washington for this free* educational event and listen to an insightful dialogue on the intersection of policies and management issues that impact CFOs and CIOs and how they are working together to improve efficiency and transparency, reduce risk and strengthen their workforce.
Learn more and register on their website.
cBEYONData is a results-driven firm that provides value to government agencies and organizations through Business Intelligence (BI) solutions for the CFO's Office and end-user missions. We ensure our customers' analytical and reporting requirements are met through solutions such as financial reporting, audit readiness, DATA Act analytics & submission, procurement & external reporting, dashboards, analytics, visualizations, and geo-mapping. cBEYONData is committed to customer success, as demonstrated by our strong customer retention rates, references and awards.