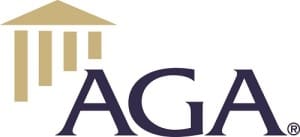 The 2017 Financial Systems Summit will be Friday, January 13th at the Washington DC Convention Center. Financial Systems Summit will be covering the following topics: Innovation (Rise of the Robots), G-Invoicing, Cyber Security, Agile, Data Analytics and more! 400 attendees expected in person and an additional 400 virtually.
Be sure to head to their website for more information!
2017 Financial Systems Summit Topics:
Innovation (Rise of the Robots)
Shared Services
G-Invoicing
Cyber Security
Agile
Data Analytics
Fraud, Waste and Abuse
cBEYONData is a results-driven firm that provides value to government agencies and organizations through Business Intelligence (BI) solutions for the CFO's Office and end-user missions. We ensure our customers' analytical and reporting requirements are met through solutions such as financial reporting, audit readiness, DATA Act analytics & submission, procurement & external reporting, dashboards, analytics, visualizations, and geo-mapping. cBEYONData is committed to customer success, as demonstrated by our strong customer retention rates, references and awards.