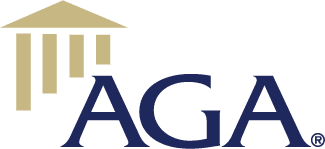 The cBEYONData team is going to be attending the Association of Government Accountants PDT 2020 virtual event, July 20–22! PDT is AGA's premier training and networking event. This year's plenary speakers are going to be excellent, we cannot wait to hear from Alison Levine, Leon Logothetis, Gene Dodaro as well as the other speakers on the agenda! 
Along with attending, cBEYONData will be sponsoring a virtual booth with CEO Dave Schmidtknecht and VP Michael Huffman and available to answer questions. Be sure to register to attend and stop by to say hi!
From the AGA website:
AGA's Professional Development Training (PDT) brings together a broad audience of more than 2,000 federal, state and local government financial professionals, including federal agency and state/local government CFOs, inspectors general, government accountants, auditors and financial professionals from the private sector.
PDT offers educational sessions over three days of training. Participants can earn up to 21 hours of NASBA approved continuing professional education (CPE) credits and/or 20 Professional Development Units (PDUs). Participants gain skills and knowledge to help them become effective leaders, learn strategies to improve performance in a cost-constrained environment, share best practices, find solutions to shared challenges, and learn from top government financial management leaders and industry experts.