We are excited to announce that we will be hosting an upcoming breakfast to present on Automating and Improving Federal Budgeting Processes! Join us on Monday, October 21st at the Ronald Reagan Building, downtown Washington, D.C., to learn about the CFO Control Tower, preconfigured to meet the needs of Federal budgeting requirements and industry best practices for your budgeting process.
Register here!
Gain real insight into:
– Your end to end budgeting process?
– Your budget data at any and all budget levels?
– Analytics which combine budget formulation AND budget execution data?
Our morning presentation will cover:
Full oversight and the ability to see into the process and data. For advanced integrated budget and actual reporting (status of funds) at every level of your organization.
Budget Formulation. Replace spreadsheets and manual integrations of multiple data sources and move to an integrated automated process.  Budget at the lowest levels of details and automatically roll up a budget to the highest levels, within multiple views of the data.
Budget Execution. Automatically perform budget realignments throughout the year and all the execution teams to easily share actual executed data with the formulation team.
Budget Automation. Robotic Process Automation (RPA) and other automation tools to help build and manage the budget process.
Register online for free here!
This is a free event, so seats will fill up quickly.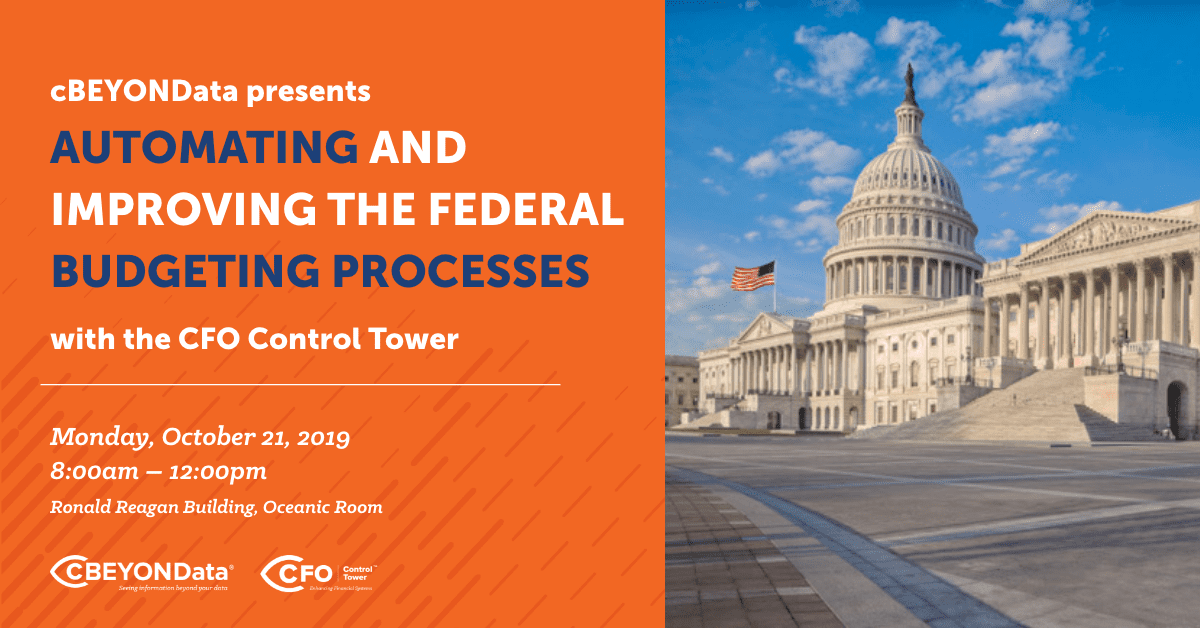 This event is sponsored by cBEYONData and Column5 Consulting.