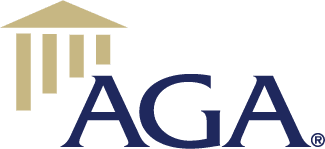 We are excited to announce that cBEYONData will be attending and sponsoring the Association of Government Accountants (AGA) Financial Systems Summit 2020! This year's Financial Systems Summit will feature speakers such as Ann Ebberts, CEO, AGA, Craig Fischer, Innovation Program Manager, U.S. Department of the Treasury, Margaret Pearson, Associate CFO for Budget and Performance, U.S. Office of Personnel Management, Heather Putman, Product Director, General Fund Enterprise Business System (GFEBS), U.S. Army and many more! This year AGA is also introducing the "FSS Innovation Challenge", where attendees can share their ideas and innovations with other agencies, to help the industry continue to grow and thrive!
From the AGA website:
The Financial Systems Summit (FSS) unites government leaders and industry experts to discuss how to improve government services through systems modernization in a budget-constrained environment. Sessions will highlight CIO/CFO priorities, agile, shared services, cybersecurity and emerging technologies.
If you are in the DC Metro area, or would like to attend digitally, head to the AGA Financial Systems Summit 2020 website and register to attend!