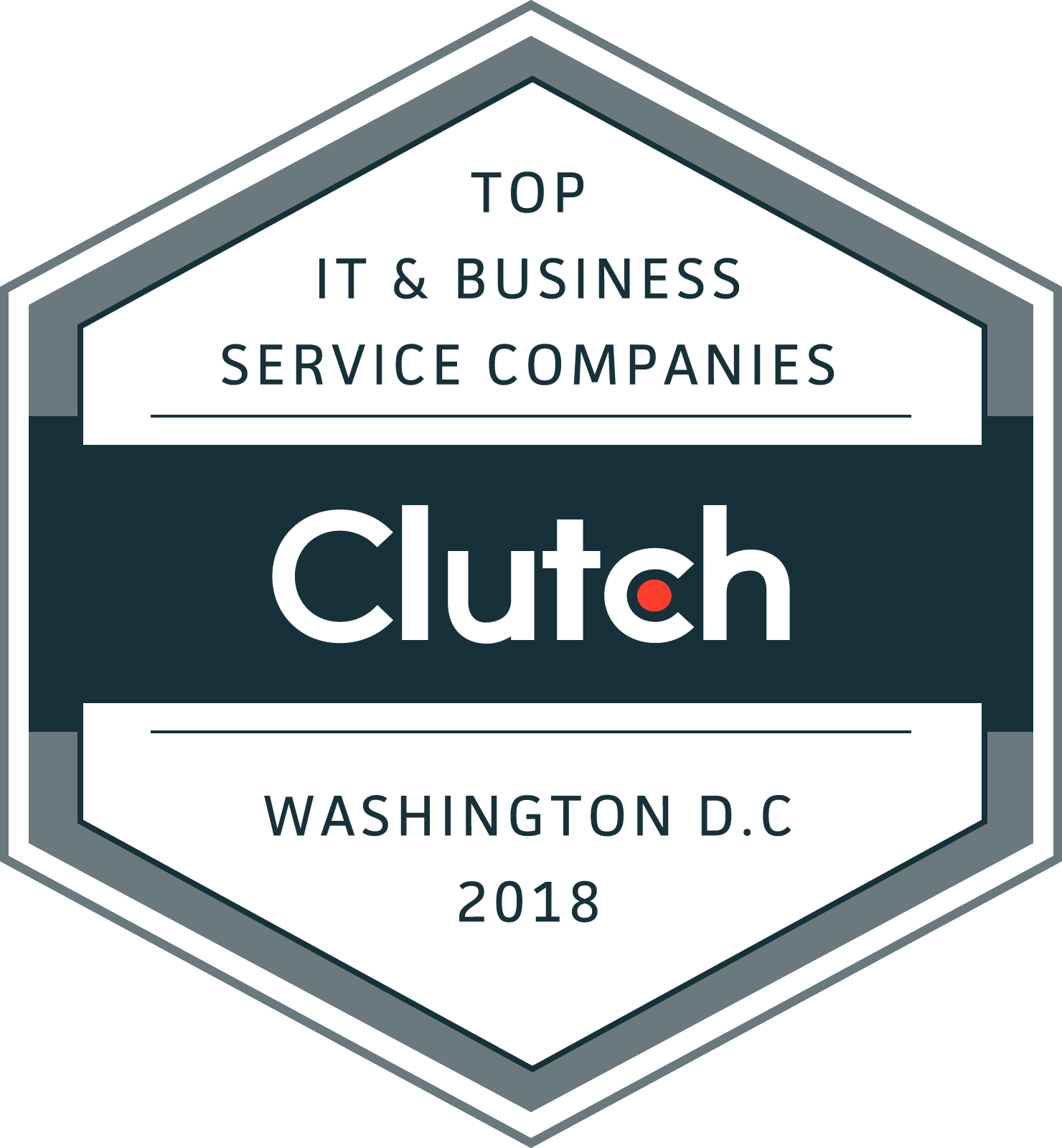 cBEYONData Named Among top DC Consulting Firms
Last year, the independent technology services research firm Clutch ranked us among the top analytics consultants. With the addition of several new reviews from large federal consulting projects, we have jumped up in the ranks, and have also earn a spot on a shortlist of the the top Washington DC IT consulting firms.
With 6 reviews, our average rating is a perfect 5.0.  In a review about a data warehousing and financial reporting project, one client, an employee at a DOJ bureau, highlighted what distinguishes us from our competitors:

"cBEYONData has an unwavering loyalty to the project's success. They haven't reassigned any of original developers, so we're able to take advantage of their vast knowledge of our bureau. The most recent additions to our team are equally competent. Their diverse backgrounds and experience with various government agencies have been instrumental in this project."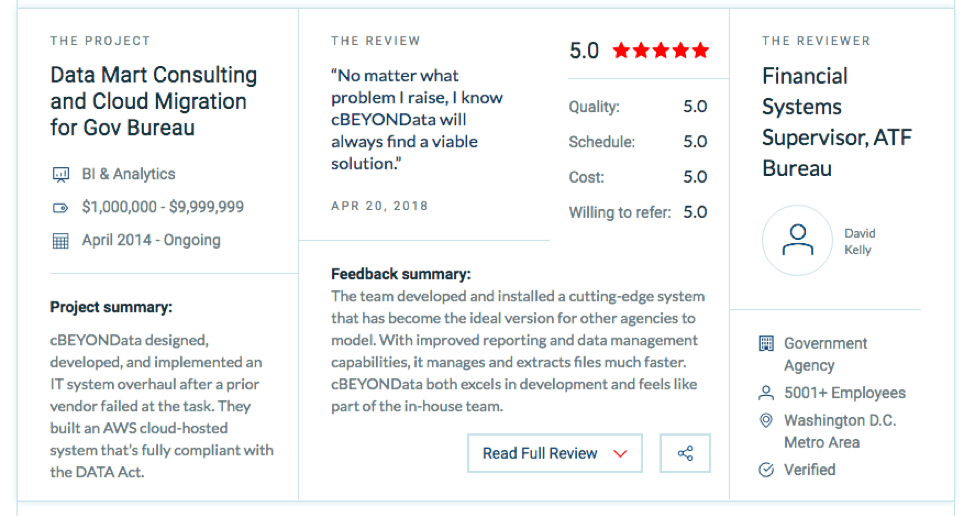 Please check out our profile on Clutch to read full length reviews, and find a detailed list of our services here.
cBEYONData is a results-driven firm that provides value to government agencies and organizations through Business Intelligence (BI) solutions for the CFO's Office and end-user missions. We ensure our customers' analytical and reporting requirements are met through solutions such as financial reporting, audit readiness, DATA Act analytics & submission, procurement & external reporting, dashboards, analytics, visualizations, and geo-mapping. cBEYONData is committed to customer success, as demonstrated by our strong customer retention rates, references and awards.