cBEYONDLab
cBEYONDLab is our propriety cloud-hosted sandbox environment where we implement, test, and evaluate new technologies configured to a client's specific requirements. Our clients utilize cBEYONDLab by running use-case scenarios and evaluating business processes and tools before they are implemented in their own environment. The system is rapidly deployed, scenario driven, and uses agile-managed prototyping. This environment enables leaders and users to 'try before they buy' and more clearly visualize their modernization goals and target state environment.

cBEYONData employs a methodical process, best practices, and proven tools to implement each cBEYONDLab instance for the client's unique needs:

SAFe Agile Framework as the overarching management approach.

Sprints to perform the implementation tasks.

Jira for issue tracking and project management.

Confluence for team collaboration.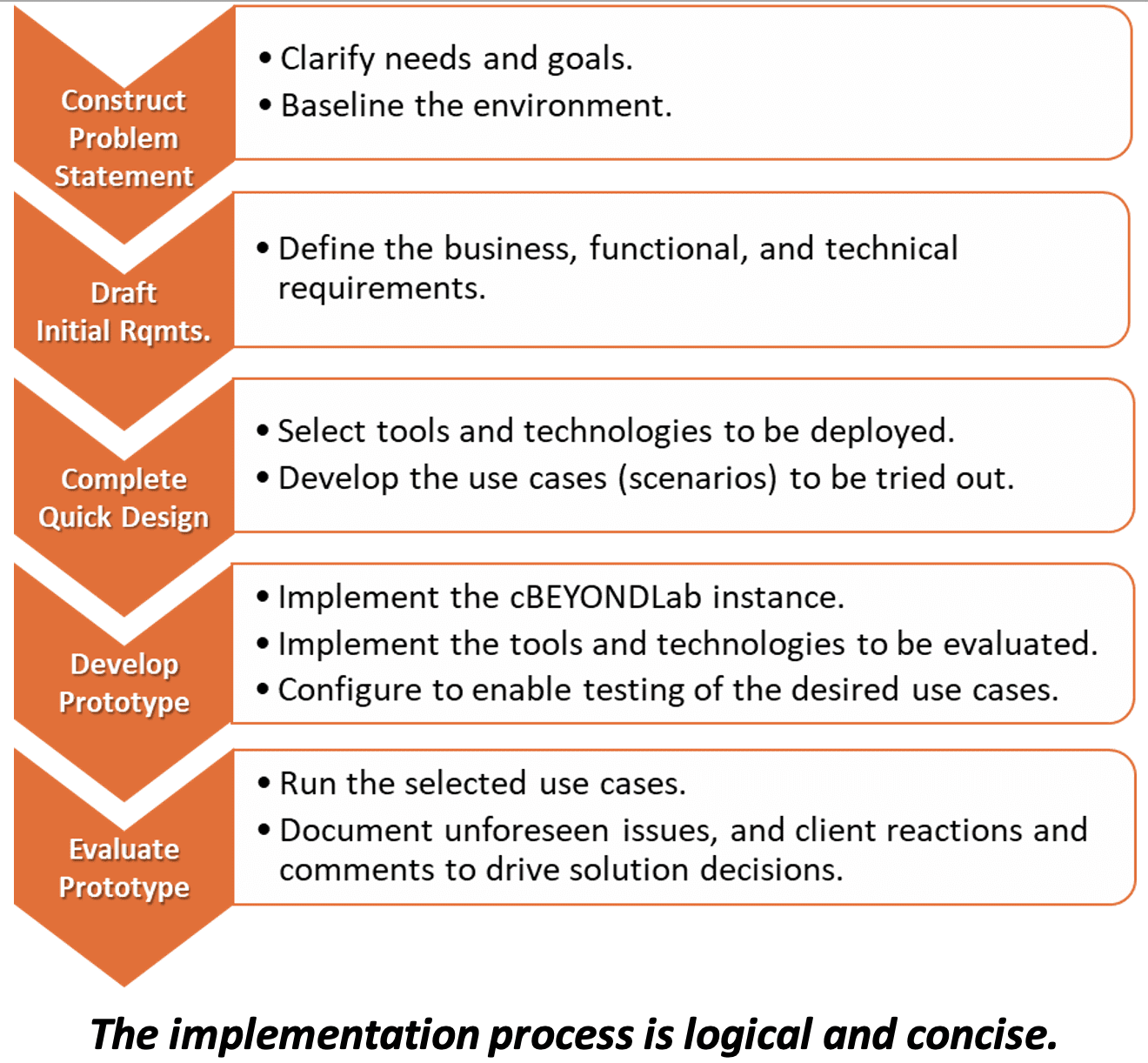 We work with your organization to build a customized environment based on your business and organizational goals and your technical requirements. Then we align them to your target state vision.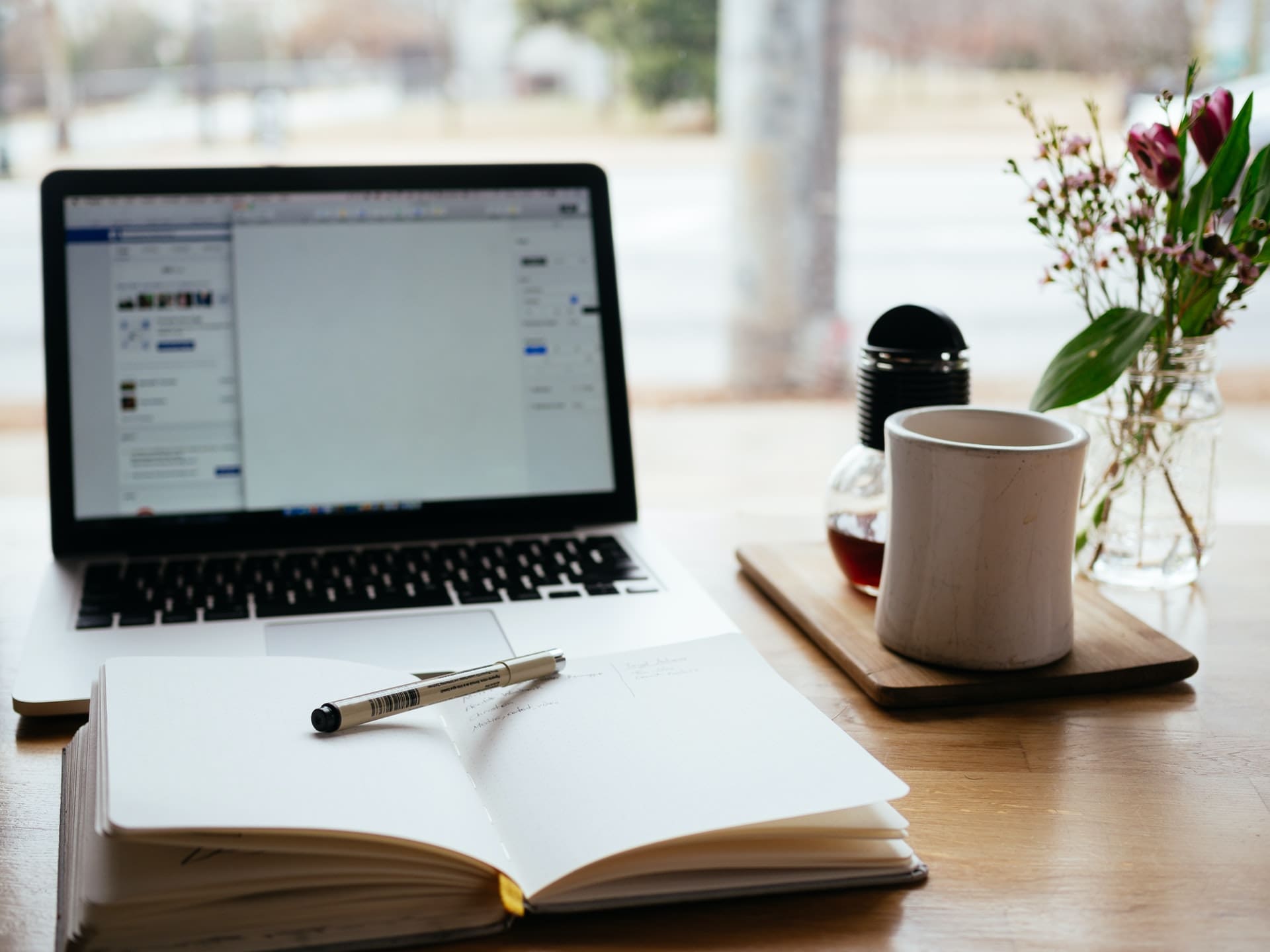 This ensures that we are solving the right problem and prototyping the right solution. Then our technical experts will:

Evaluate technology and service offerings against your organization's goals and objectives.

Recommend the appropriate tools.

Perform the cBEYONDLab set up, configuration and attributes.

Give you access to the test environment for the hands-on evaluation of the new technologies.
Running your use cases assists you in seeing how well the tools address your mission and objectives, and helps you visualize your modernization goals and target state environment.

Once you have evaluated the technologies against your use cases in the testbed, our team will develop the Analysis of Alternatives and walk you through it.

We will also assist in communicating the benefits to the stakeholders in your organization.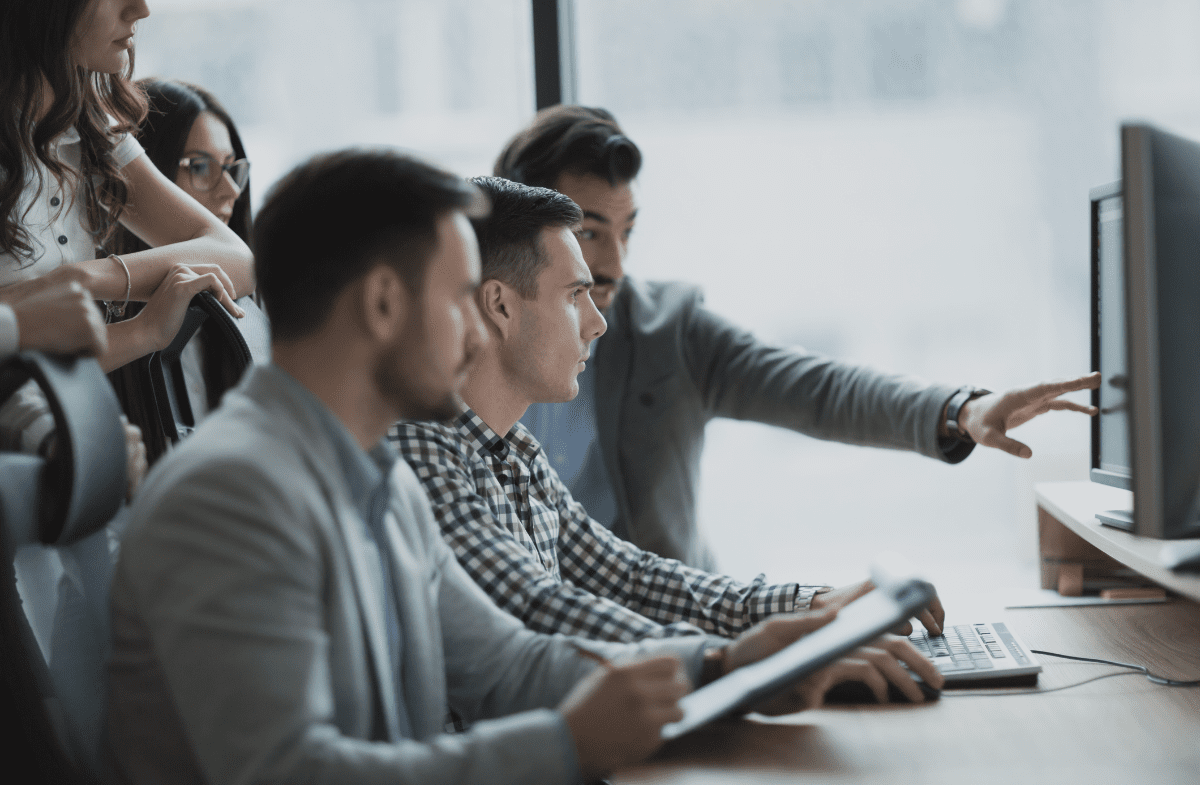 Benefits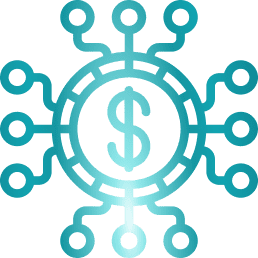 Our cBEYONDLab solution provides clients with the following benefits:
A cloud hosted test-bed environment that enables an organization to 'try before you buy' on someone else's network alleviating the cyber and procedurals hurdles necessary to establish an internal instance.
Allows clients to verify the efficacy of key processes and run 'What if?' scenarios.
Provides data to inform the Analysis of Alternatives (AoA), solution selection and the information to make key configuration decisions.
Helps build user acceptance through hands-on use before making the purchase.
Provides insights to help streamline business processes and optimize the cost and ROI of transformation investments.
QUESTIONS?
Check out these briefs and Contact Us