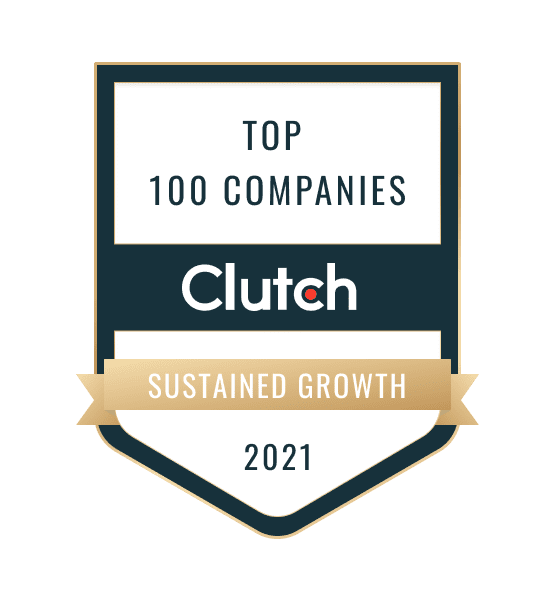 Needless to say that 2020 was a rough ride for all of us. Everyone was truly affected by the devastating COVID-19 pandemic. We at cBEYONData, aim to remain strong and productive in the face of adversity. Located in Lorton, Virginia, we are a professional services firm that offers top-notch business analytics, data, and visual technologies and implementations.
Recently named and notified that our company was chosen for the Clutch Leaders Awards. Known as the leading B2B review and market resource platform, Clutch annually celebrates the best of the best from the design, development, marketing, and business services sector.
"We are thrilled to be chosen in the Clutch 100 Companies for Sustained Growth.  This confirms our dedication to customer service, determination to find creative solutions, and our history of project success," said Dyson Richards, CEO.
Take a look at what our clients' say about our work:
"cBEYONData is making substantial progress on building a platform previously unavailable to us. We're very happy with the quality of their work thus far and anticipate the tool will be very beneficial in our financial reporting processes in the near future."
   — Program Manager, Federal Agency
"cBEYONData never upsells a service because they care about the customer's best interest. They're upfront about a given approach's benefits and negatives."
   — Assistant Director Financial Systems, DOJ Department
Ready to work with a highly dedicated team? Let's find the best solution for your business or organization. Don't hesitate to contact us. Please let us know how we can assist you and let's work together.