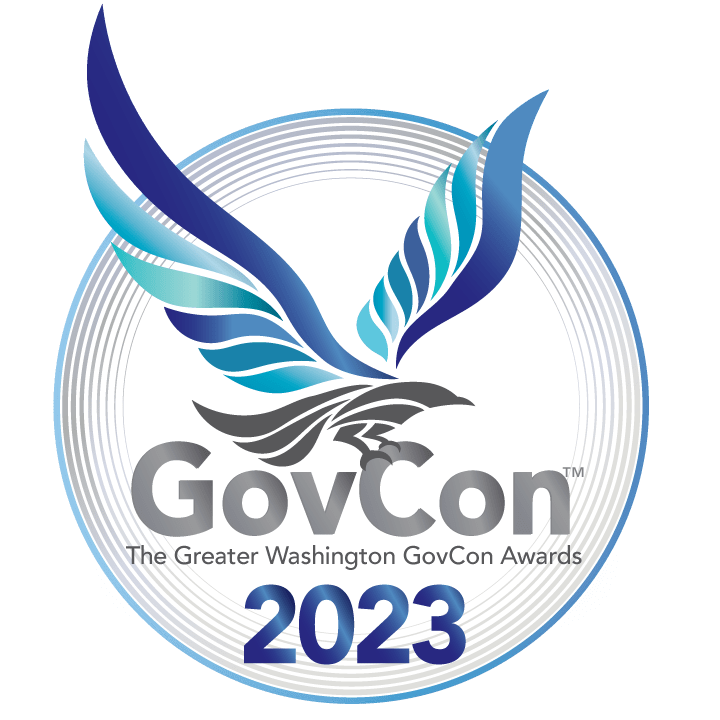 Washington, D.C., September 24, 2023 – cBEYONData LLC (cBEYONData), is proud to announce its selection as one of the finalists of the Greater Washington GovCon Awards as Contractor of the Year.  This prestigious selection by the Northern Virginia Chamber of Commerce recognizes the top government contractors for outstanding contributions and exemplary performance in providing solutions to federal government customers.
With hundreds of nominations across the GovCon industry, a team of esteemed judges evaluated the nominations to determine this years' finalists in a number of size categories.  cBEYONData is one of six finalists in the $25m-$75m revenue category.
"This is just the latest acknowledgment of the outstanding and important work that our employees perform for our customers and how cBEYONData's unique expertise and innovative technology solutions positively impact the success of our Government and our Country", said cBEYONData CEO Dyson Richards.
The winners in each category will be announced and celebrated at the 21st Annual Greater Washington GovCon Awards banquet on November 1st. The ceremony will be held in Tysons Corner, Virginia and bring together leaders from across the federally focused consulting industry to recognize the accomplishments of the finalists and the industry as a whole. 
For more information contact: Theresa Backus Dunn, Director of Marketing and Communications, Theresa.Backus.Dunn@cBEYONData.com, (954) 594-3010
About cBEYONData
cBEYONData is a purpose-built, tech-enabled, professional services firm that specializes in supporting mission-driven federal agencies with the enhancement of business processes, enterprise resource planning, business intelligence, and data management/analytics. cBEYONData is a portfolio company of Bluestone Investment Partners.