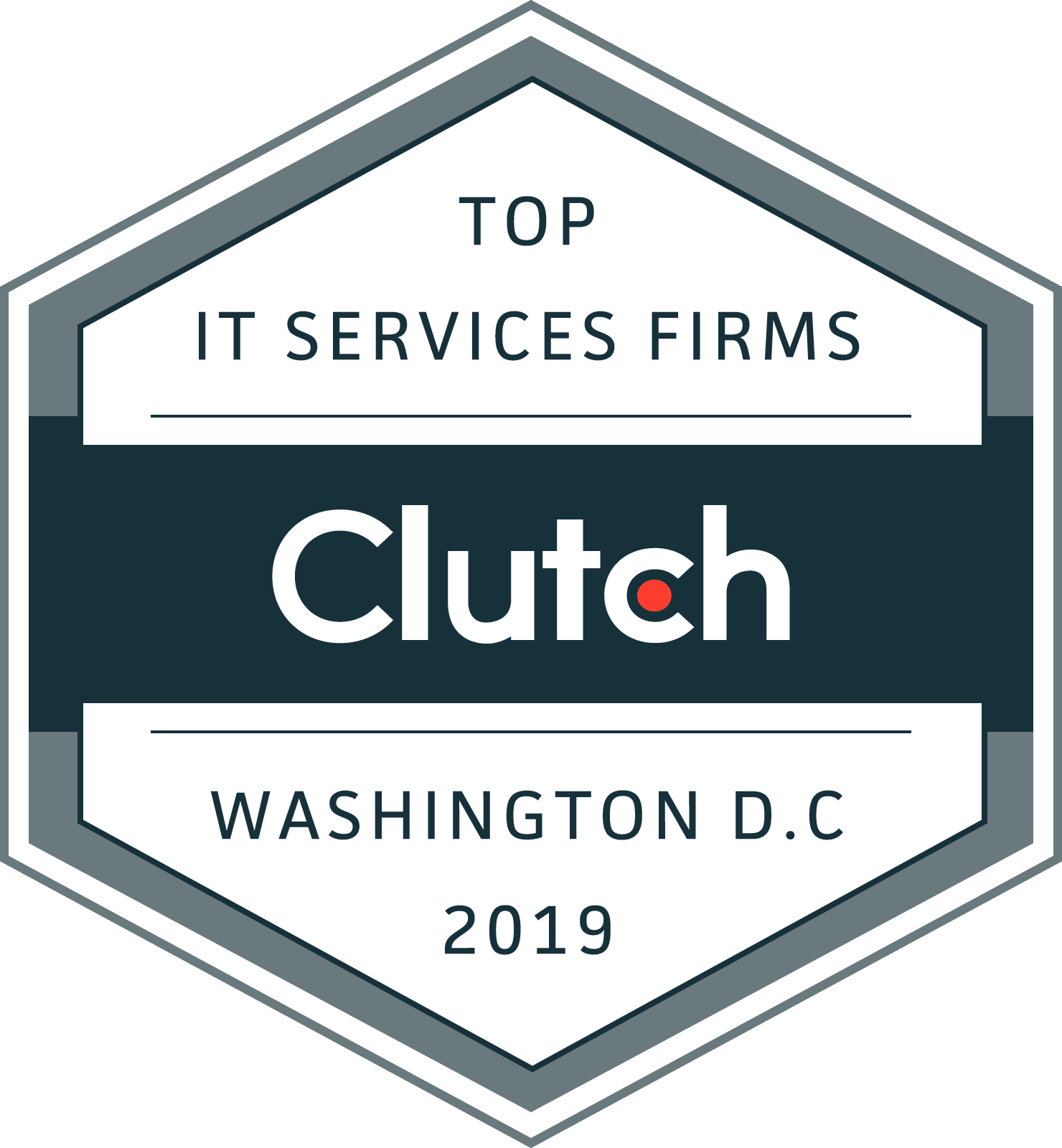 We are excited to announce that Clutch (B2B Ratings and Reviews Platform), has recognized cBEYONData as a 2019 Industry Leader in Washington D.C.! cBEYONData is ranked #1 under the IT and Business Services division, and has a 5 star average rating on our Clutch profile, for work with Federal Agencies, Legislative Branch Agencies, Medical Device Companies, the Department of Justice and more! We are honored to receive this recognition, and will continue to provide the best work possible to our clients now, and in the future!
From the Clutch website:
WASHINGTON, D.C., March 27, 2019 – Clutch, the leading B2B ratings and reviews company, released a list of the best B2B service providers in the Washington, D.C. and Baltimore metro areas today. The rankings fall within Clutch's larger research on the East Coast's marketing and technology industries.
Clutch identifies leaders using a comprehensive research algorithm that incorporates companies' market presence, services offered, client feedback, and work quality.
For more information about this award, press release and the rankings, head to their site!
---
cBEYONData is a results-driven firm that provides value to government agencies and organizations through Business Intelligence (BI) solutions for the CFO's Office and end-user missions. We ensure our customers' analytical and reporting requirements are met through solutions such as financial reporting, audit readiness, DATA Act analytics & submission, procurement & external reporting, dashboards, analytics, visualizations, and geo-mapping. cBEYONData is committed to customer success, as demonstrated by our strong customer retention rates, references and awards.