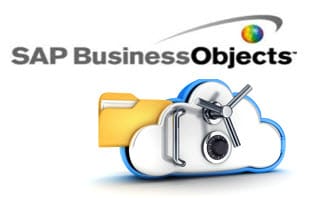 Washington, DC –
As the Federal government embraces the modernization of systems and migration to the cloud, cBEYONData has been at the forefront assisting its customers deploy cloud solutions since 2013. Most recently, cBEYONData led one of their several federal law enforcement customers in the planning, implementation, and deployment of their production environments of SAP BusinessObjects in the FedRAMP certified Amazon Web Services (AWS) GovCloud.  This is the first application this customer has deployed in the cloud and has seen a significant benefit to their environment since its deployment.
At first, cBEYONData's customer was quoted hardware and maintenance fees that severely outweighed the initial benefits of the solution. By deploying the customer's system to the AWS cloud, our customer was able to leverage fast time value and increase performance all while ensuring security and accreditation occurred. This solution saved our customer over $300,000 in hardware fees, as well having the cloud solution installed on the AWS GovCloud in a matter of days, not weeks.
David Schmidtknecht, Principal at cBEYONData noted, "This is our first of many federal law enforcement customers that plan on moving their production environments to the cloud.  I am proud of our team; they architected, installed and deployed the solution inside of four months.  Working closely with the end customer, security, and the infrastructure vendor, we were able to successfully deploy the solution in a short timeframe."
The results, our customer has a more stable, cost effective solution that performs at a higher level than the old internal based solution.  This AWS GovCloud solution supports 300 users across the U.S. and serves up 200 reports daily.  "The cloud implementation of BusinessObjects performs much faster than our previous in-house model.  Downloads from the system that once took 20 minutes run in less than a minute now."  – Financial Systems Branch Chief.
About cBEYONData
cBEYONData is a results-driven firm that provides value to government agencies and organizations through Business Intelligence (BI) solutions for the CFO's Office and end-user missions. We ensure our customers' analytical and reporting requirements are met through solutions such as financial reporting, audit readiness, DATA Act analytics & submission, procurement & external reporting, dashboards, analytics, visualizations, and geo-mapping. cBEYONData is committed to customer success, as demonstrated by our strong customer retention rates, references and awards.
David Schmidtknecht – Principal
Davids@cBEYONData.com
cBEYONData
9435 Lorton Market Street #720
Lorton, VA  22079
For more information about cBEYONData – cbeyond.affaridev.com
For more information on AWS Services – http://aws.amazon.com/govcloud-us/
CBEYONDATA TAKES FEDERAL LAW ENFORCEMENT CUSTOMER'S SAP BUSINESSOBJECTS LIVE IN THE CLOUD