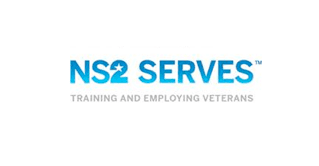 The NS2 Serves program (www.ns2serves.org), is an independent, nonprofit organization established by SAP National Security Services, Inc. (SAP NS2®) to give back to the community it serves by training and employing veterans in high-tech careers.
As its signature initiative, NS2 Serves is offering training and employment assistance to recent veterans of U.S. national security missions. Full-time, paid participants are trained in world-class software solutions that support U.S. national security, leading to certifications that are valuable in many career paths in the U.S. and worldwide.
cBEYONData is an advocate of this worthwhile program and is committed to hiring its graduates. We have been very impressed with the caliber of candidates coming out of the program and recently hired our first graduate in May of this year. We will continue to support the NS2 Serves program and look forward to hiring additional graduates in the future.
CBEYONDATA IS A PROUD SUPPORTER OF SAP'S NS2 SERVES PROGRAM.
cBEYONData is a results-driven firm that provides value to government agencies and organizations through Business Intelligence (BI) solutions for the CFO's Office and end-user missions. We ensure our customers' analytical and reporting requirements are met through solutions such as financial reporting, audit readiness, DATA Act analytics & submission, procurement & external reporting, dashboards, analytics, visualizations, and geo-mapping. cBEYONData is committed to customer success, as demonstrated by our strong customer retention rates, references and awards.