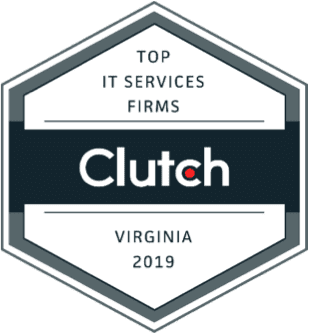 cBEYONData is a professional services firm focusing on Business Analytics, Data, and Visual technologies and implementations. Our team of highly experienced consultants will successfully design, execute and guide you through the implementation of your solution. We know the key to a successful implementation is to tailor the solution to the customer's specific needs. We are being awarded Top IT Services Firms Award in Virginia 2019 by Clutch.
Clutch is a B2B market research firm featuring ratings and reviews for over 9,000 IT service firms agencies worldwide. Clutch helps businesses make the decision about who to hire to solve their firm's challenges by providing reliable information on top-performing firms centered around client-feedback. 
We have many satisfied clients that have provided feedback, here is our latest review on Clutch: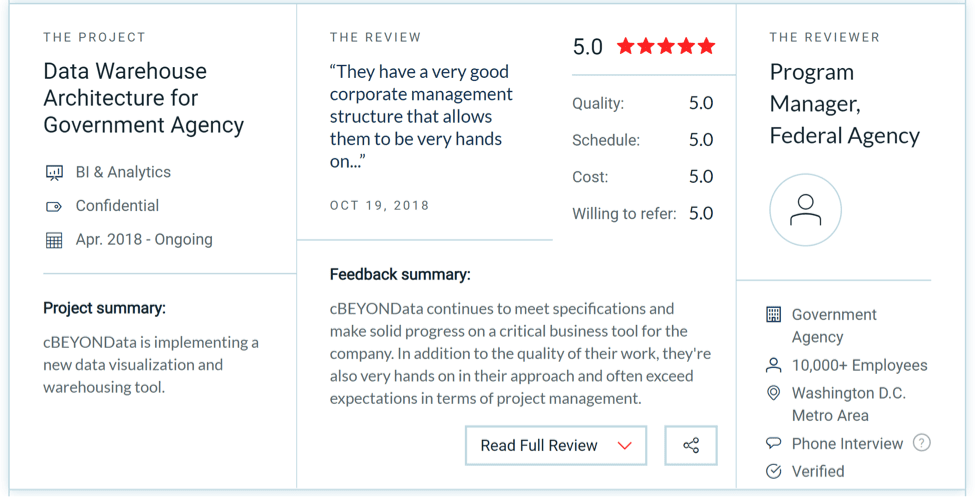 We have been featured amongst B2B firms on The Manifest. As a sister site of Clutch, The Manifest is a B2B firm description platform that features top companies alongside business news and how-to guides for firms to help them improve and develop. It serves as a resource for small to mid-size companies in a blog type format and provides industry insight.
Check out Visual Objects, Clutch's new sister site. It is a visual portfolio site that highlights top B2B companies. Take a look at company profiles that highlight the creativity of the work so that you can envision what your project might look like. We are featured here under their top custom software developers. We are grateful to Clutch for this recognition and we thank our clients who left us with feedback that not only helps us improve, but helps future customers me more knowledgeable. Contact us for more information!