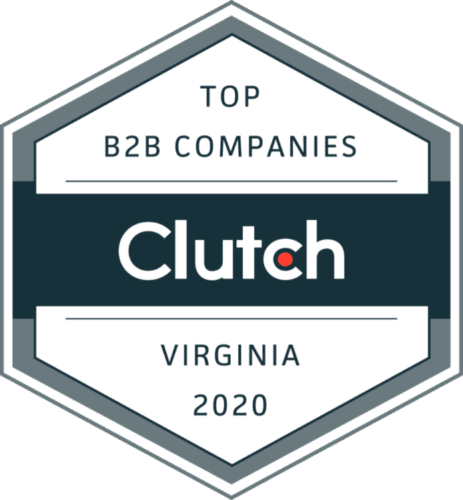 Our team at cBEYONData has some exciting news to announce! Our CEO was notified that Clutch has awarded us as one of the top big data consultants for 2020! Investing in your business is more important now than ever, which is why we're honored to be listed as one of Virginia's best big data consultants for 2020 by Clutch!
"We are thrilled to have been chosen as one of the leading Big Data Consultants two years in a row!"
Clutch is the world's leading B2B ratings and reviews platform! Located in the heart of the historic DuPont Circle neighborhood of Washington DC, Clutch has a dedicated team that independently verifies each and every review that they conduct with verified clients from around the world. Clutch, and their sister company listing site The Manifest, are the gold standard for ratings and reviews for B2B service providers, which is why we're incredibly honored that we're found on Clutch's 2020 research as one of the best big data consultants in all of Virginia!
We love to show off our stellar rating on Clutch! We have received a perfect score of 5.0-star reviews from our satisfied clients, a testament to our consistent quality work.
In a recent review, the program manager of a federal agency praised our data warehouse architecture.
We're incredibly excited to be listed amongst Virginia's top big data consultants for 2020 by Clutch! Please contact us today to see how you can join our many satisfied customers today.