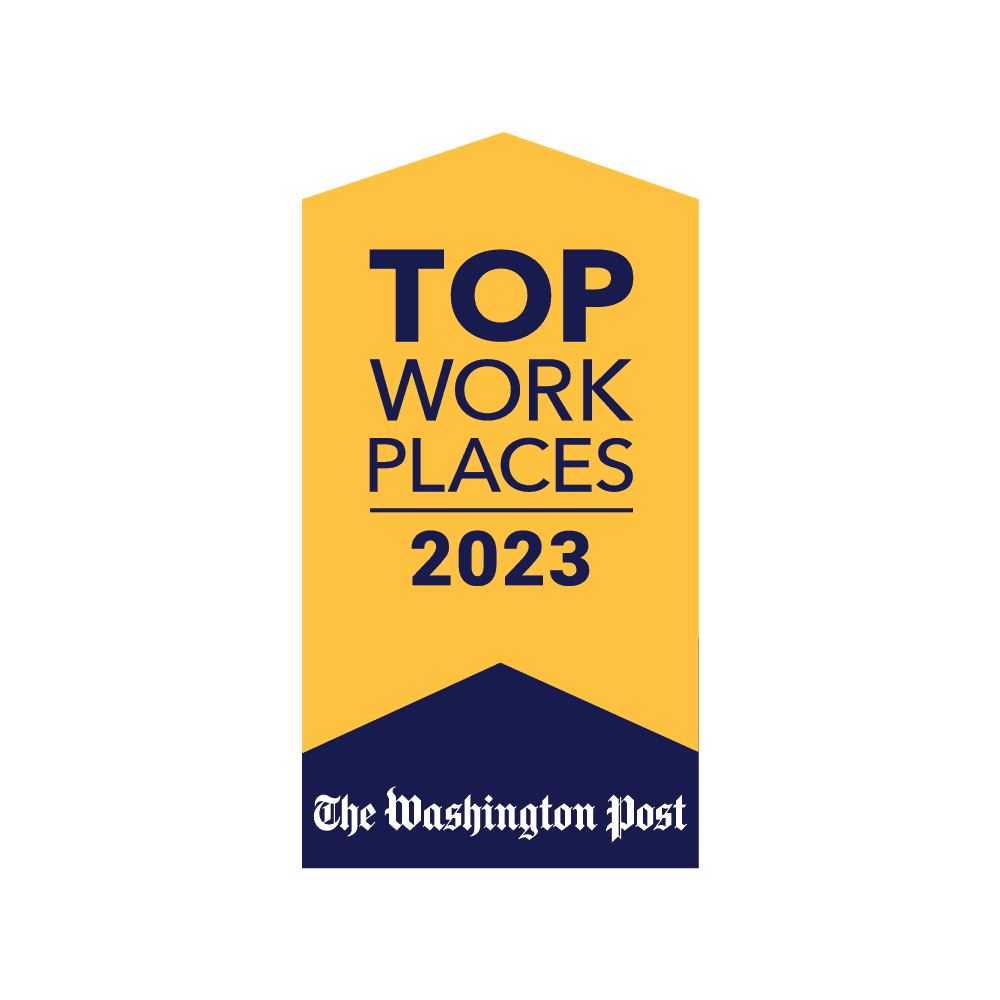 Summit2Sea Consulting, a cBEYONData company, has been named one of The Washington Post's 2023 Top Workplaces in the Washington, D.C. area. Selection is based solely on employee feedback gathered through an anonymous third-party survey administered by research partner Energage, LLC, which measured several aspects of workplace culture, including alignment, execution, and connection. This year's honorees include government contractors, real estate firms, consulting groups, and tech companies.
"For the past ten years, the Top Workplaces list has been a credible guide to companies, old and new, in the D.C. region where employees feel valued," said Washington Post Top Workplaces editor Bronwen Latimer. "As a new generation enters the workforce, the Post is more committed than ever to highlighting the changing landscape of work and how these companies are thriving in it."
"At Summit2Sea, a cBEYONData company, we pride ourselves on our values and ethics, not only in business practices but in all our interactions.  These values are supported by and embodied by each member of our team.  Our team is our most valued asset, and we are thrilled to be chosen for the third straight year to the Washington Post Great Places to Work." – Dyson Richards, Cheif Executive Officer
The Washington Post hosted an awards ceremony on Thursday, June 15 to recognize the top-ranked companies. For more about The Washington Post's Top Workplaces and to see the full list of this year's honorees, visit their website.
About Summit2Sea
Summit2Sea Consulting is an information technology and management consulting company that provides enterprise solution management and integration services to both Government and Commercial clients. Summit2Sea emphasizes organization transformation enabled through technology insertion and organizational re-design.
Summit2Sea Consulting is a cBEYONData company. We measure ourselves not only by successful on-time and on-budget engagements, but also by the ability of clients to holistically support and enhance solutions after we depart. By working with Summit2Sea, you will receive only the finest consultants who will consistently exceed expectations. Summit2Sea Consulting knows what it takes to deliver a successful engagement: exemplary communication skills, business acumen, functional knowledge and technical expertise.
About cBEYONData
cBEYONData specializes in enabling federal agencies and organizations through innovative solutions and services which include business process re-engineering and improvement, enterprise resource planning, financial and logistics data management, business intelligence and analytics, technology modernization, data visualization, and business automation. Please visit www.cbeyondata.com for more information.
About The Washington Post
The Washington Post is an award-winning news leader whose mission is to connect, inform, and enlighten local, national and global readers with trustworthy reporting, in-depth analysis and engaging opinions. It combines world-class journalism with the latest technology and tools so readers can interact with The Post anytime, anywhere.
About Energage
Making the world a better place to work together.
Energage is a purpose-driven company that helps organizations turn employee feedback into useful business intelligence and credible employer recognition through Top Workplaces. Built on 16 years of culture research and the results from 27 million employees surveyed across more than 70,000 organizations, Energage delivers the most accurate competitive benchmark available. With access to a unique combination of patented analytic tools and expert guidance, Energage customers lead the competition with an engaged workforce and an opportunity to gain recognition for their people-first approach to culture. For more information or to nominate your organization, visit energage.com or topworkplaces.com.