ARLINGTON, VA – November 09, 2022
Decision Lens, a leading developer of public sector continuous planning software, has announced a new partnership today with cBEYONData, a purpose-built professional services firm that specializes in supporting federal financial management and budgeting customers.
The partnership will see Decision Lens integrated with cBEYONData's CFO Control Tower solution to further assist federal financial management organizations with their budgeting & reporting needs. Decision Lens capabilities for business planning, prioritization, and resource allocation, combined with cBEYONData's accounting consolidation and reporting capabilities brings two best-of-breed Software as a Service capabilities under one umbrella for an automated, seamless planning effort.
In an era of constantly constrained budgets and resources, organizations need the tools to prioritize limited funds to meet their mission. The combination of these two solutions will continue to transform and modernize public sector planning and financial management. 
cBEYONData Chief Executive Officer Dyson Richards immediately saw the possibilities an integration offered, "As we seek to enhance and automate business processes across federal agencies, we recognized a need for improved decision support throughout the planning process. The integration of Decision Lens will provide a new set of capabilities to enable our customers to make more informed decisions."
According to John Saaty, Decision Lens CEO "We are excited for more users to gain access to Decision Lens through this partnership. Assessing the capabilities that CFO Control Tower brings to our platform furthers our mission to help the Department of Defense reform the PPBE process."
Already, our company's development teams are collaborating to deliver a seamless end-user experience. Together these solutions will marry their respective strengths and functionality to enable our collective customers to make data-based and risk informed tradeoff decisions.
For more information on Decision Lens, visit https://www.decisionlens.com or email sales@decisionlens.com. To learn more about cBEYONData visit https://www.cbeyondata.com or email info@cbeyondata.com.
About Decision Lens
Decision Lens develops integrated planning software which modernizes how government prioritizes, plans, and funds. We have been transforming public sector planning since 2005, delivering the people, process and technology which empower agencies to effectively meet the needs of today while delivering the cutting-edge capabilities of tomorrow. Customers across the Department of Defense, intelligence community, federal civilian agencies, and state and local governments achieve a sustained operational advantage through superior long-term planning, continuous medium-term prioritization, and short-term funding execution.
About cBEYONData
cBEYONData is a purpose-built professional services firm that specializes in supporting mission-driven agencies and organizations with the enhancement of business processes, cloud migrations, BI, data management, data analytics, agile project and process management, dashboards, and geo-mapping.
cBEYONData is attending and sponsoring the American Society of Military Comptrollers (ASMC) Data Analytics & Decision Support virtual conference on October 27th!
Along with attending and sponsoring, we are also hosting the "Improving the PPBE Decision Process to Drive Efficiency and Optimize the Warfighter's Effectiveness" session, moderated by our President Dawn Sedgley, with an incredible collection of panelists, including:
Jonathan Allen, Decision Vice President, Strategic Markets, Decision Lens
Nikki Cabezas, Deputy Assistant Secretary of the Army for Financial Information Management, US Army
Edwin Keene, Deputy CFO, Defense Counterintelligence & Security Agency (DCSA)
We are honored to be partnered with the American Society of Military Comptrollers, whose mission is to promote development in all aspects of military comptrollership. For more about the Data Analytics & Decision Support conference, head to their website.

Recently, cBEYONData won the Emerging Growth Company Award in the under $25M category at the 20th Annual Corporate Growth Awards. The 20th Annual Corporate Growth Awards Gala was held in McLean, VA and the cBEYONData team attended and received the Emerging Growth award in our category.
cBEYONData is honored to be recognized and will continue to strive for customer success in everything that we do, as we continue to grow and succeed with new and exciting projects in 2022 and beyond!
About the Corporate Growth Awards:
The prestigious ACG Corporate Growth awards recognize the most transformational deals, top executives, and fastest-growing companies in what is one of the country's largest economies, and most active deal communities. 
Corporate Growth Awards are presented to the executives, companies, and deal teams individually selected by the chapter's Awards Committee from a long list of nominations for their accomplishments in crafting and executing successful growth strategies.
About ACG:
ACG (Association for Corporate Growth) was founded in 1954 and is the leading M&A deal-making community. Its mission is to drive and encourage growth for medium-sized organizations. They are made up of a global network and is a part of nearly 60 chapters and holds more than 100,000 professionals who invest, own, and advise growing companies. 
They drive growth by bringing together these like-minded professionals and providing resources so they can navigate the industry together. They do that in many ways, one of them including local and national events such as the event we won our award at earlier this summer.
cBEYONData is honored to be the 2022 recipient and winner of the SECAF (The Small and Emerging Contractors Advisory Forum) Annual Government Contractor Award.
For over 20 years, SECAF has supported government contractors in various industries to grow. Each year SECAF honors small and emerging government contractors from the greater Washington, DC area. There are multiple award categories each year, including the Government Contractor of the Year award, which recognizes companies that have shown a compelling and profound commitment to excellence in financial performance. 
We are proud to have won earlier this year, the Government Contractor of the Year Award within the $15 – 27.5 million category and was joined by other incredible recipients from other categories. We are thankful for this honor and do not take for granted SECAF noticing and empowering us along the way! 
About SECAF:
For more than 20 years, the Small and Emerging Contractors Advisory Forum (SECAF) has empowered government contractors to scale and succeed—beginning with new, emerging or small business and supporting continued growth as they transition into medium and large contracting entities. 
SECAF is composed of senior leaders from active government contractors, all of whom demonstrate a genuine willingness to help each other succeed, motivated by the shared belief that the industry is robust enough for every member company to prosper.
Recently we hosted a team happy hour at Ruth's Chris Steak House. It was so refreshing getting some of our team together to socialize outside of the work environment!
Here at cBEYONData, we do our best to be intentional with our team and cultivate a supportive work environment. We believe in creating an atmosphere for both professional and personal growth, and we carefully combine challenging work along with a healthy work/life balance. We understand that work can sometimes feel demanding, which is why our top priority is to keep our talented and highly skilled employees motivated and proud to be a part of cBEYONData. 
Our employees are considered our most valuable asset, meaning fostering a positive and supportive company culture is a top priority. A company's culture is derived from its core values, and core values are meant to empower a team so that they enjoy the work they do and the environment they do it in.
It was great getting to see everyone, and we are thankful for everyone who was able to come, and for the future get-togethers to come!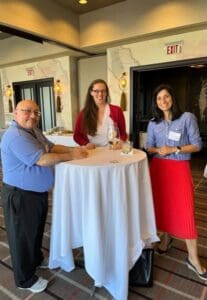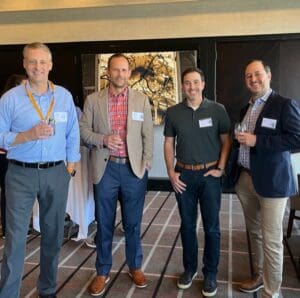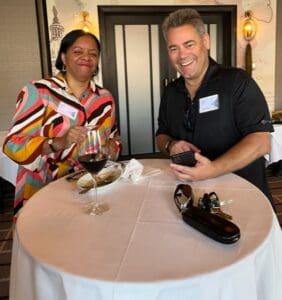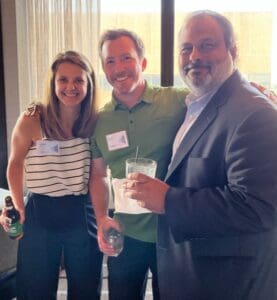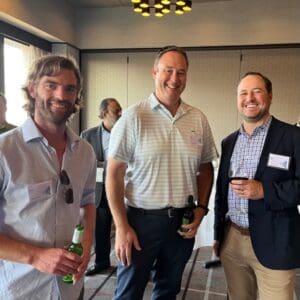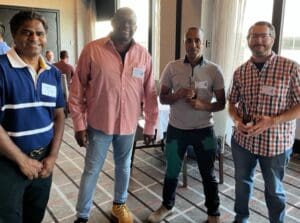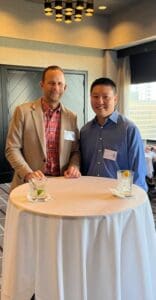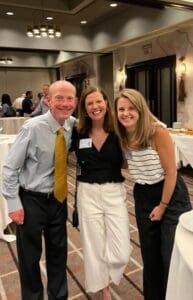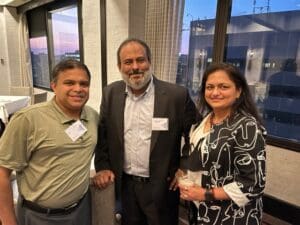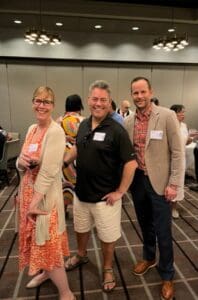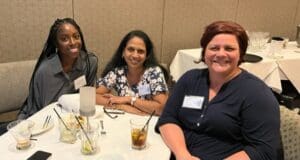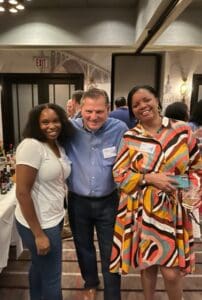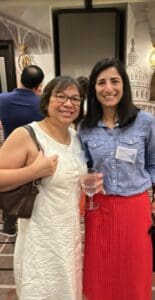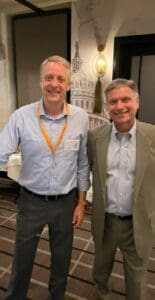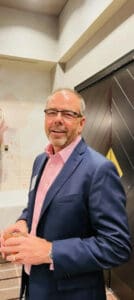 We are excited to announce that our Chief Growth Officer (CGO) Michael Huffman has been selected as the Vice Chairman of AGA's Corporate Partner Advisor Group (CPAG) Technology Committee! CPAG's mission is to provide an objective, industry-neutral and ethical forum to collaborate on issues of common interest to government and the private sector, surrounding financial systems and technology. Michael will serve on the Technology Committee from 2022-2024.
To learn more about the CPAG Technology Committee, including the members, benefits and mission, head to their website.
About Michael Huffman: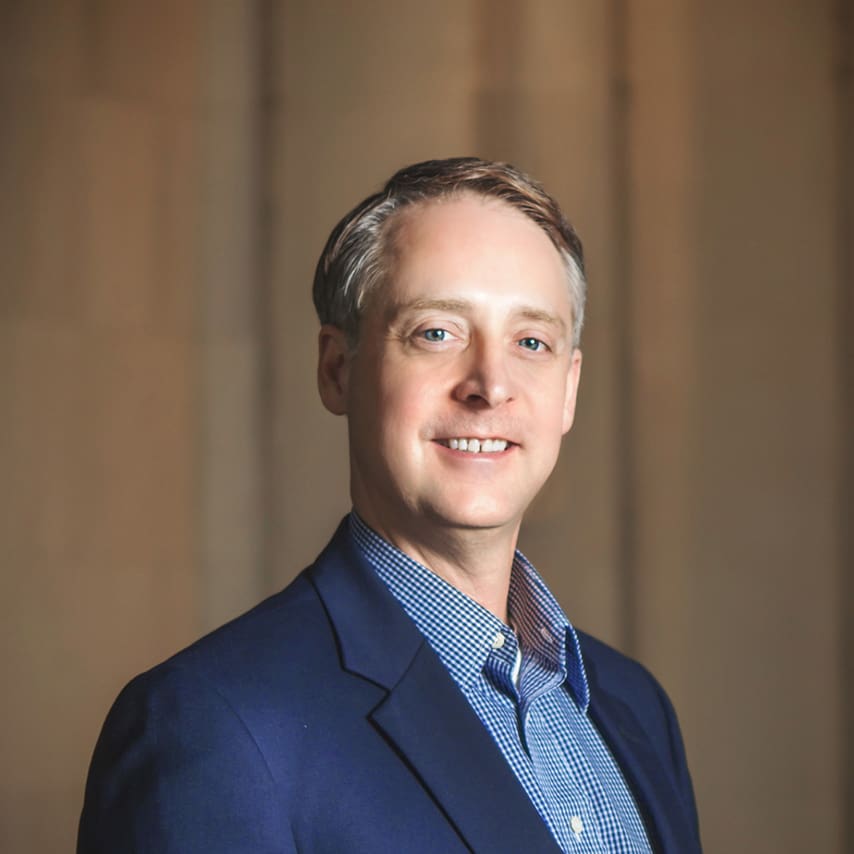 About AGA:
AGA is the association that connects and empowers financial related professionals who support government, from financial management to IT, human resources, cybersecurity and more, to advance good government initiatives, grow their expertise and accelerate their careers.
We connect and empower professionals to help them:
Advance sound financial practices, accountability, transparency and excellence in government
Grow, learn, excel and engage through a network of likeminded professionals and leaders
Accelerate professional careers through learning opportunities and the opportunity to earn a unique credential – the Certified Government Financial Manager, the only credential developed solely with the government financial professional in mind.
For Immediate Release
cBEYONData acquires Alta Via Consulting
Creating a Leading Provider of Financial, ERP and Data Analytics to the Federal Government
(Washington, D.C., March 2022).  cBEYONData LLC (cBEYONData) announced today it has completed the acquisition of Alta Via Consulting, LLC (Alta Via). Founded in 1998, Alta Via Consulting is a premier provider of ERP consulting services centered around improving clients' operations by maximizing value from existing business processes and information systems. As an SAP development partner since its inception, Alta Via possesses a unique blend of SAP, process, industry, and design knowledge.
The combined firm will have over 240 employees delivering ERP architecture and design, business intelligence, financial management, cloud migration and robotic process automation solutions. The firm's clients include the U.S. Army, the Department of Justice, and the General Services Administration, among others. cBEYONData is a portfolio company of Bluestone Investment Partners.
Dyson Richards, Chief Executive Officer of cBEYONData, said, "We see huge opportunity for the firm to help our collective customers transform how they do business. The synergies in our talent, culture, and technology expertise will enable us to expand our offerings and deliver immediate value to current and future customers."
Dawn Sedgley, President of Alta Via, said, "We are joining a team that shares the same commitment to customer success that we do, and we're only going to enhance these qualities as we integrate." The senior leadership team from Alta Via of Dawn Sedgley, Anton van der Merwe and Chris Jackiw will remain with the company.
cBEYONData's combination with Alta Via provides clients access to an exceptional team of experts with deep expertise in SAP®, Momentum®, OneStream®, UIPath® and related business intelligence systems. It positions the company to support the migration of federal computing to the cloud and lifecycle upgrades for key SAP systems. Alta Via's cost analytics and performance optimization specialties complement cBEYONData's delivery of its CFO Control Tower® solution. CFO Control Tower® is a scalable on-demand solution that enhances federal government financial systems reporting and allows clients to quickly automate business process and reduce the time spent on data aggregation and manipulation. The cBEYONData Budgeting and Spend (BAS®) module is preconfigured to meet the needs of federal budgeting organizations and improve and automate a wide range of planning, forecasting, consolidation, and financial reporting requirements.
David Schmidtknecht, Chief Solutions Officer and Cofounder of cBEYONData, said, "Alta Via's expertise in the DoD and ERP space dovetail nicely with cBEYONData's focus on federal financial data management in civilian agencies. Together we will be able to offer more robust solutions to a wider set of customers." 
The McLean Group provided investment banking support for Alta Via. Holland & Knight and Nelson Mullins provided legal support to cBEYONData and Alta Via, respectively.  
About cBEYONData
cBEYONData is a purpose-built professional services firm that specializes in supporting mission-driven agencies and organizations with the enhancement of business processes, cloud migrations, business intelligence, data management, data analytics, agile project and process management, dashboards, and geo-mapping. cBEYONData is a portfolio company of Bluestone Investment Partners. Please visit www.cbeyondata.com for more information.
About Alta Via Consulting
Alta Via Consulting is an advisory firm providing expertise in guiding, executing and sustaining business transformation. Alta Via experts improve clients existing operations by maximizing value from existing business processes and information systems or by redesigning operations and leveraging improved technology. We integrate business process evaluation, risk mitigation, data protection, technology evaluation, and operational design to deliver a roadmap for transformation. Our unique approach aids leaders as they operationalize their goals and objectives into executable strategies. By doing so, we provide the insights necessary to understand, orchestrate and execute the steps required for your organization to achieve mission success. Please visit www.altavia.com for more information.
About Bluestone Investment Partners
Bluestone is a private equity firm investing exclusively in lower middle-market companies in the defense and government services arena. Bluestone's principals have a long and successful track record owning, operating, investing in, and advising companies in the defense and government services sector. Please visit www.bluestoneinv.com for more information.
For more information contact:
 

Theresa Backus Dunn, Director of Marketing
Theresa.Backus.Dunn@cBEYONData.com
954-594-3010


cBEYONData was honored to not only attend the 2022 National Leadership Training event put on by AGA, but also set up a booth and talk with attendees and sponsors alike about cBEYONData and its products. The event was amazing, with over 1,100 government financial professionals participating in NLT 2022! Over February 23rd-24th we were able to hear from incredible speakers and great topics around government improvement and innovation.

The highlight of the week was the reveal of the AGA rebrand and announcement of their mission statement: AGA is the association that provides a network for connecting and empowering financial and related professionals to advance good government, grow their expertise and accelerate their careers!

NLT 22 was a success and we were excited to be involved! Check out some of the pictures of the event and let us know what your favorite part of this year's AGA National Training Event was!.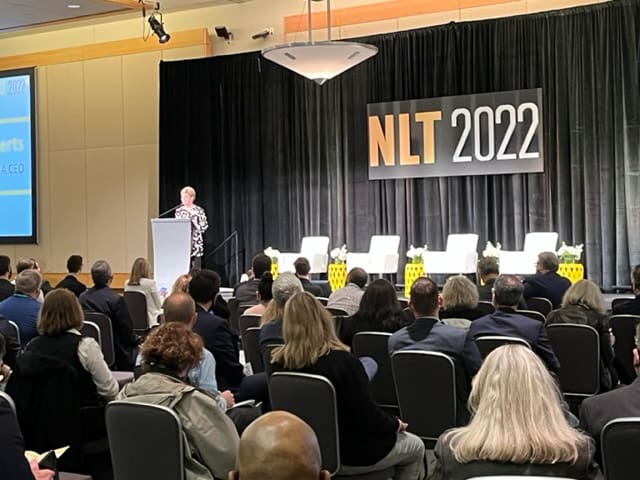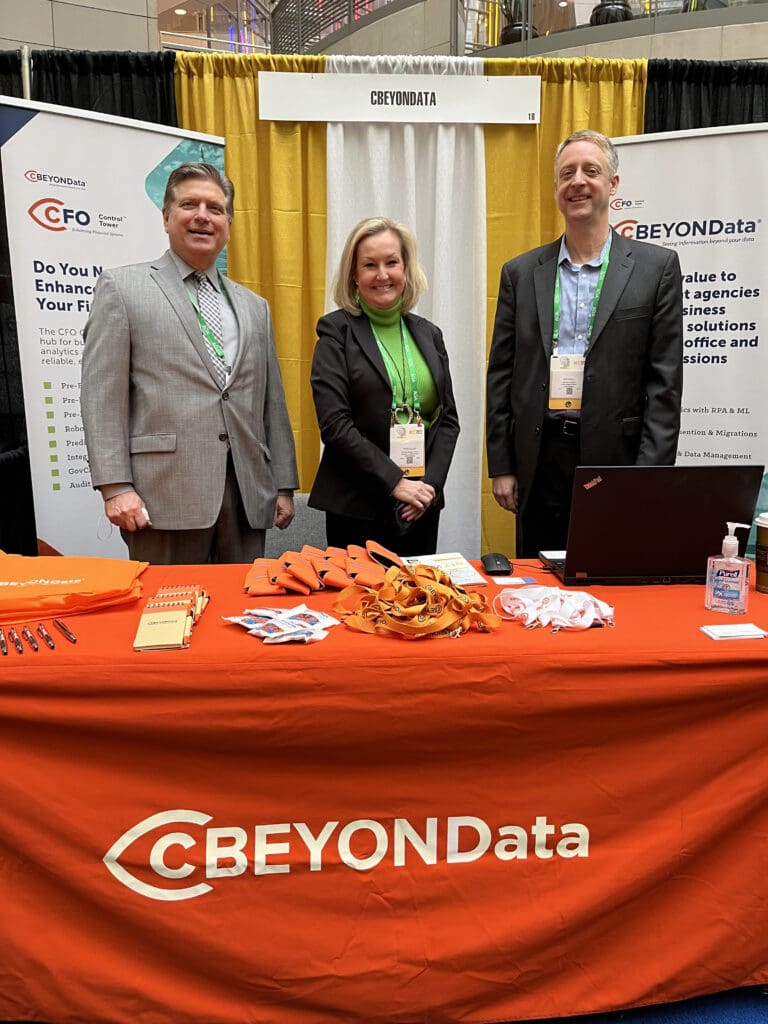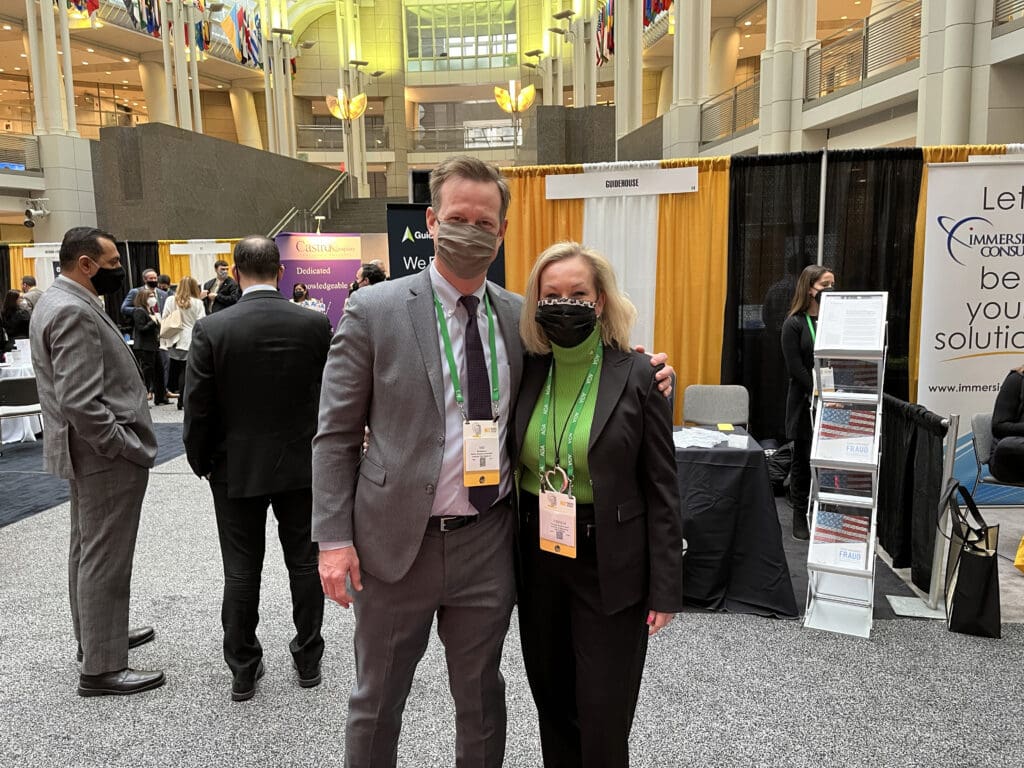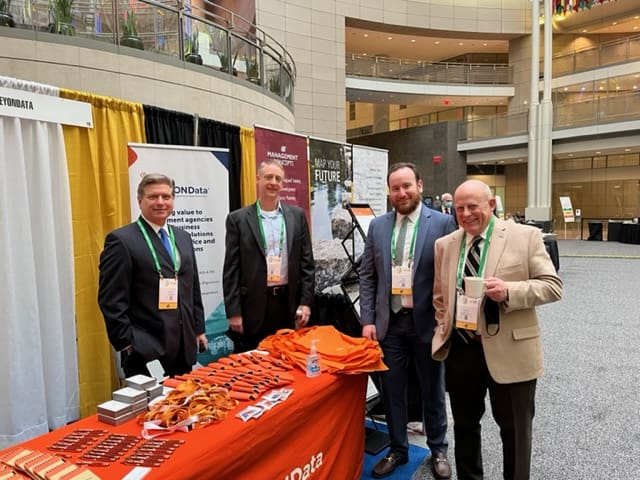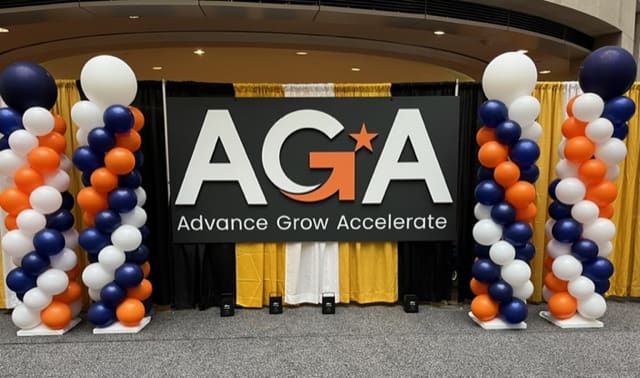 At cBEYONData, we aid organizations to effectively manage, utilize, and improve data systems to increase operational efficiency. As a professional services firm founded in 2010, our team of experienced data scientists works closely with our partners to identify opportunities to enhance and automate organizational functions, particularly government and financial services agencies.
Today, we're excited to share with you that we've been listed by Clutch among the best providers of Big Data Analytics in the world!
If you're unfamiliar with it, Clutch is a B2B ratings and reviews platform based in Washington, DC. They evaluate technology service and solutions companies based on the quality of work, thought leadership, and client reviews. A rapidly expanding startup, Clutch has become the go-to resource in the agency space. Their review process is reliable and transparent, and we're grateful to those of our clients who have taken the time to provide feedback:
"The upgrades cBEYONData is making to our system is going to significantly improve internal efficiencies."
— Financial Systems Officer, Legislative Branch Agency
---
"Our money is well-spent because their quick deliveries exceed expectations."
— Assistant Director Financial Systems, DOJ Department
---
"cBEYONData has an unwavering loyalty to the project's success."
— Assistant Chief of Finance, Government Bureau
---
The above are just some of the reviews we currently have on our catalog of verified feedback. To date, we have a perfect overall rating of five stars across 10 reviews, which we are extremely proud of.
Lastly, we would like to thank all of our clients for the unyielding support and trust that they've given us throughout our journey. Thank you to Clutch as well for the recognition!
Let's discuss the business solutions you need. Contact us today, and we'll get back to you as soon as possible!
cBEYONData has been recognized by Washington Technology as a rapidly growing business within the government sector. This list is built to celebrate the depth, diversity, and hard work of small businesses in the federal sector and our team is excited to add this accolade to our growing list of awards and accomplishments!
From the Washington Technology blog:
"The rankings are based on information that companies submit, including five years of revenue data. We then calculate their compound annual growth rate over those five years. For 2021, the range is 2016 through 2020. Companies are then ranked according to that CAGR."
We are honored to be mentioned on this list and ranked at 37 of the fastest-growing small businesses in the government market.
Head to their website to learn more about the Fast 50 list and the other amazing companies that were also named!