cBEYONData is attending and sponsoring the American Society of Military Comptrollers (ASMC) Data Analytics & Decision Support virtual conference on October 27th!
Along with attending and sponsoring, we are also hosting the "Improving the PPBE Decision Process to Drive Efficiency and Optimize the Warfighter's Effectiveness" session, moderated by our President Dawn Sedgley, with an incredible collection of panelists, including:
Jonathan Allen, Decision Vice President, Strategic Markets, Decision Lens
Nikki Cabezas, Deputy Assistant Secretary of the Army for Financial Information Management, US Army
Edwin Keene, Deputy CFO, Defense Counterintelligence & Security Agency (DCSA)
We are honored to be partnered with the American Society of Military Comptrollers, whose mission is to promote development in all aspects of military comptrollership. For more about the Data Analytics & Decision Support conference, head to their website.

Recently we hosted a team happy hour at Ruth's Chris Steak House. It was so refreshing getting some of our team together to socialize outside of the work environment!
Here at cBEYONData, we do our best to be intentional with our team and cultivate a supportive work environment. We believe in creating an atmosphere for both professional and personal growth, and we carefully combine challenging work along with a healthy work/life balance. We understand that work can sometimes feel demanding, which is why our top priority is to keep our talented and highly skilled employees motivated and proud to be a part of cBEYONData. 
Our employees are considered our most valuable asset, meaning fostering a positive and supportive company culture is a top priority. A company's culture is derived from its core values, and core values are meant to empower a team so that they enjoy the work they do and the environment they do it in.
It was great getting to see everyone, and we are thankful for everyone who was able to come, and for the future get-togethers to come!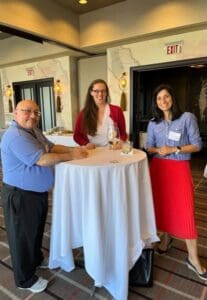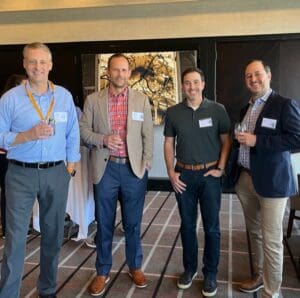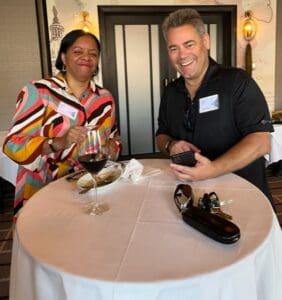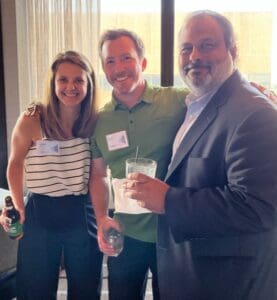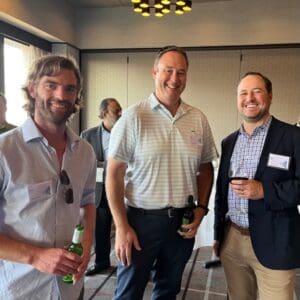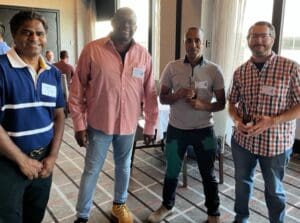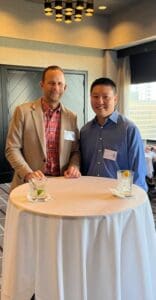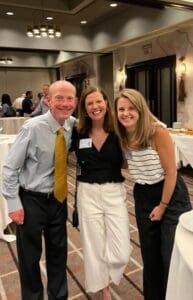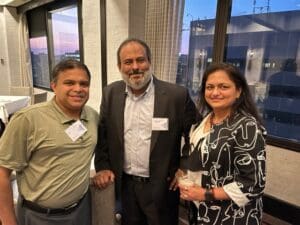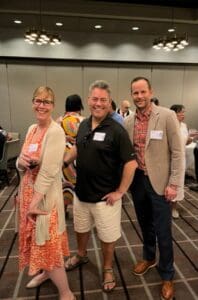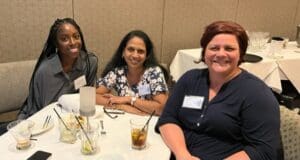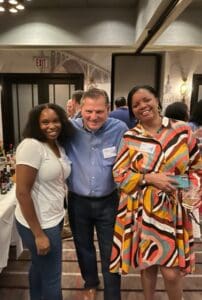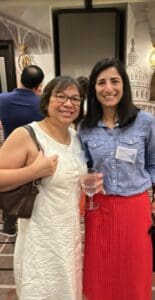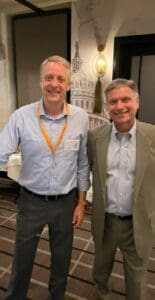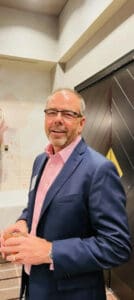 We are excited to announce that cBEYONData was selected as a finalist for the ACG Corporate Growth Award in the Emerging Growth Company category!
ACG's National Capital Corporate Growth Awards is the premier corporate growth event for the Washington metropolitan area. These awards will honor M&A, Private Equity, and Corporate Growth leaders.
The National Capital Corporate Growth Award Finalists have been selected as having demonstrated a commitment to excellence in planning and executing partnerships, mergers/acquisitions, product extensions or other strategic alliances for the purpose of driving growth and maximizing value for their stakeholders.
This year's finalists have been distinguished from their peers based on ACG's stringent criteria and will be recognized at the 20th Annual Corporate Growth Awards on June 19th at the Capital Hilton Hotel in Washington DC.
We are honored to be named as a finalist in the Emerging Growth Company category. Here at cBEYONData, we believe true business transformation is achieved through alignment between technology decisions and business strategy. By leveraging our expertise in helping leading organizations develop solutions that drive performance through data insights and insights-driven decision-making, we help clients maximize their impact on the business by enhancing enterprise agility and enabling them to thrive in an evolving marketplace.
Learn more about ACG's National Capital Corporate Growth Award Finalists on their website.
The Moxie Awards recognize companies and leaders who are making an impact in their industries and communities. Government Contractors are recognized for having demonstrated boldness and innovation as an integral part of their growth strategy. These outstanding organizations help make the DC metro area a great place to do business and an incredible place to live, thrive and play.
This year, the Moxie Awards recognized companies and leaders who are making an impact in their industries and communities. cBEYONData has made it to the finalist stage of this competition. cBEYONData is competing against 7 other companies within their category, which includes companies with between 200-299 employees. The winners will be announced during an awards ceremony at the Ritz-Carlton in Tysons Corner, VA on October 26th!
We are honored to be selected as a finalist for this outstanding award, excited to be recognized for our hard work, and proud to be a part of this community. cBEYONData will continue to provide our customers with the best solutions and services possible.
For more information about The Moxie Awards, please visit their website at: https://moxieaward.com/finalists/.
The cBEYONData team was honored to attend AGA's PIO-CFO summit on May 12, 2022, in Washington, D.C!
The PIO-CFO Summit aims to strengthen collaboration and understanding throughout the federal government communities. The PIO-CFO summit went over strategic planning/ management, infrastructure, leadership, and federal financial management this year. This event ended with leadership perspectives on the President's Management Agenda, setting ambitious goals for strengthening the federal workforce.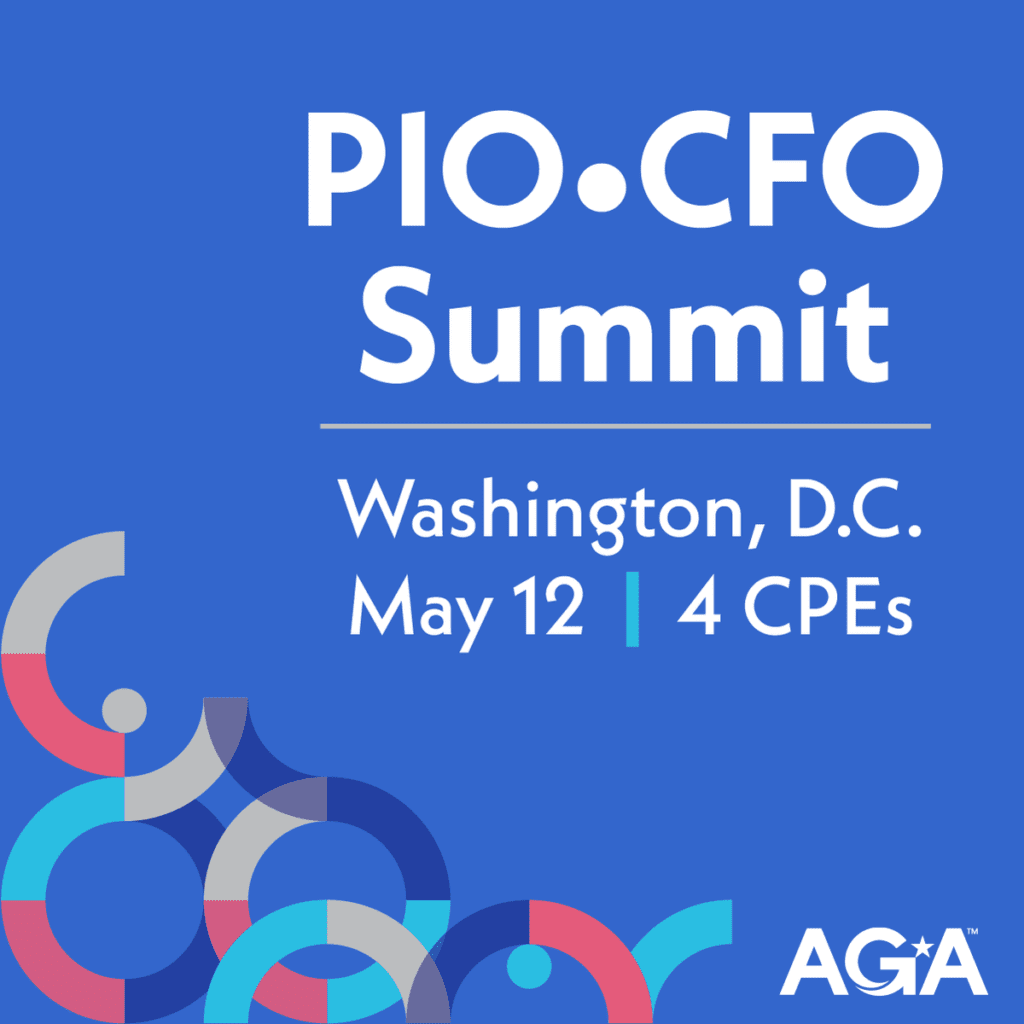 There were some great speakers at the event such as Ann Ebberts, CEO, AGA; Mary Goldsmith, National Federal Sector Director, RSM and Amber Heimberg, Director, Guidehouse.
Our team had a great time attending and speaking with fellow attendees! We can't wait for the next AGA event, and for next year's PIO-CFO summit! To stay up to speed with the 2023 PIO-CFO summit please visit the AGA – PIO/CFO website!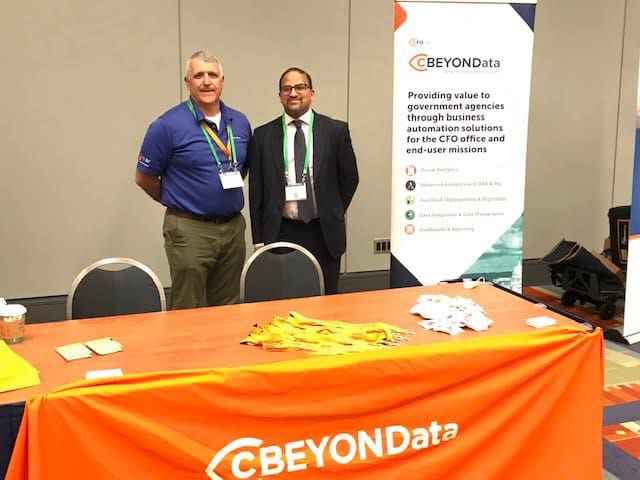 About AGA:
AGA is the association that connects and empowers financial related professionals who support government, from financial management to IT, human resources, cybersecurity and more, to advance good government initiatives, grow their expertise and accelerate their careers.
We connect and empower professionals to help them:
Advance sound financial practices, accountability, transparency and excellence in government
Grow, learn, excel and engage through a network of likeminded professionals and leaders
Accelerate professional careers through learning opportunities and the opportunity to earn a unique credential – the Certified Government Financial Manager, the only credential developed solely with the government financial professional in mind.
Through thought leadership, certification, and national and chapter educational events, AGA remains at the forefront of emerging issues and innovation — driving excellence and transparency in government accountability.
We are excited to be participating in the SAP BusinessObjects Federal User Group May 25th in Reston, VA! This user group is built to expand and refine the knowledge base of the SAP BusinessObjects community in the DC Metro area, and is a collaborative effort featuring information and presentations from Wiiisdom, 360Suite, SAP, Carahsoft, NS2 and cBEYONData!
This event will feature topics such as "Top 10 tips & tricks to better design a Webi", "SAP BusinessObjects with HANA DB & row level security options", "All about hosting SAP BusinessObjects on SAP NS2" and more!
From Wiiisdom:
Join us as the experts share insight into customer success, regulatory needs, cloud strategies, and more! Attendees will be treated to complimentary breakfast and lunch, including an afternoon barbecue cookout, complete with vegetarian options and refreshments. Free parking is also available on-site.
Head to their website to learn more!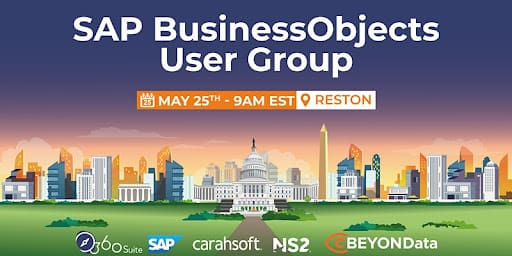 cBEYONData was honored to not only attend the 2022 National Leadership Training event put on by AGA, but also set up a booth and talk with attendees and sponsors alike about cBEYONData and its products. The event was amazing, with over 1,100 government financial professionals participating in NLT 2022! Over February 23rd-24th we were able to hear from incredible speakers and great topics around government improvement and innovation.
The highlight of the week was the reveal of the AGA rebrand and announcement of their mission statement: AGA is the association that provides a network for connecting and empowering financial and related professionals to advance good government, grow their expertise and accelerate their careers!
NLT 22 was a success and we were excited to be involved! Check out some of the pictures of the event and let us know what your favorite part of this year's AGA National Training Event was!.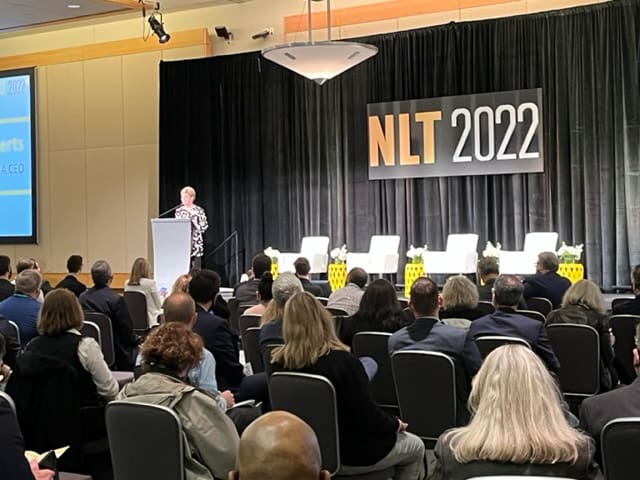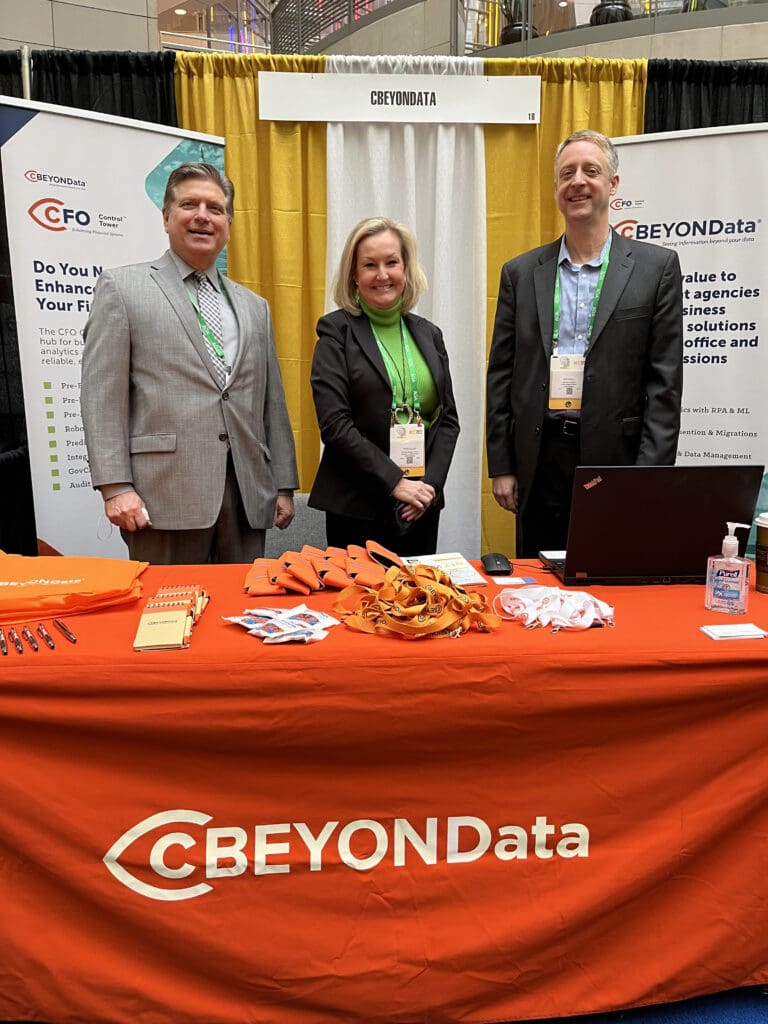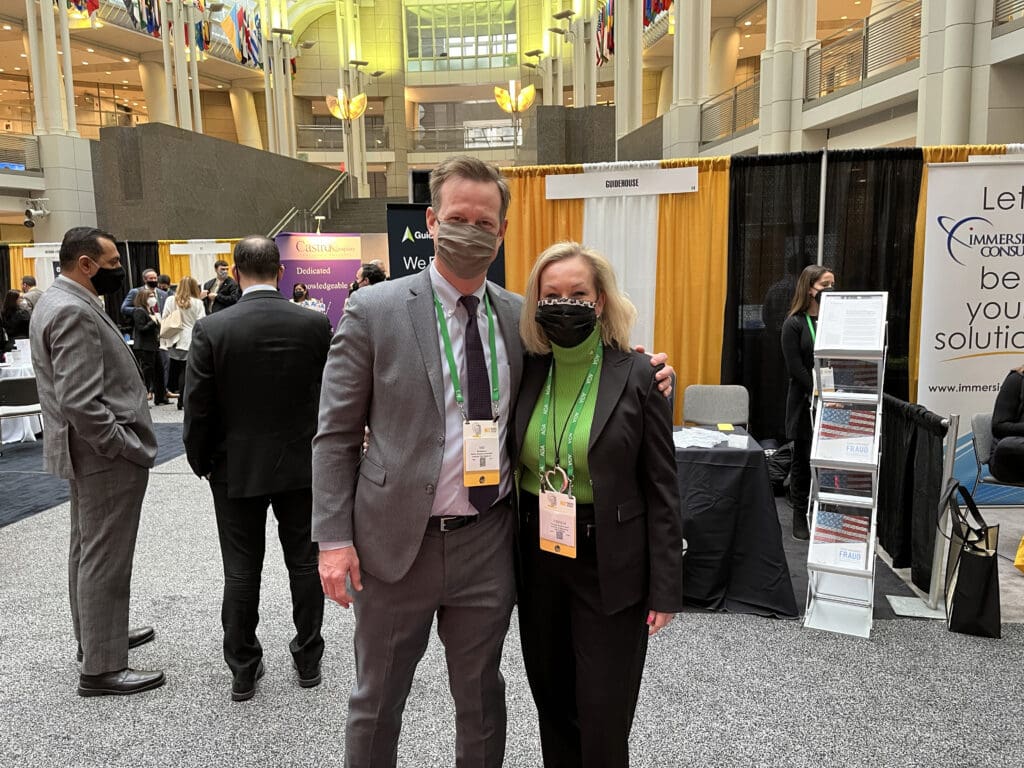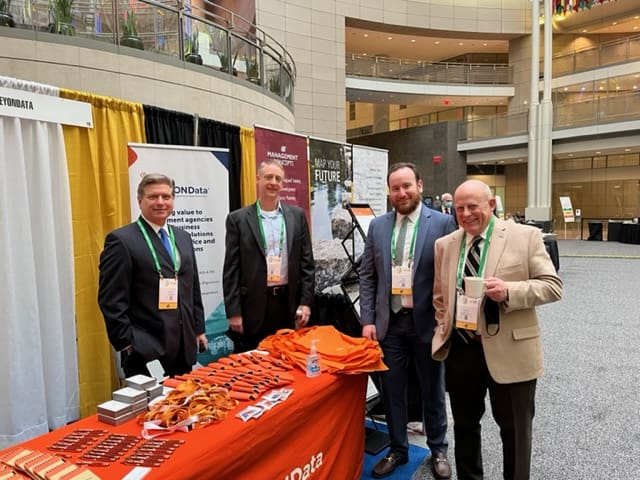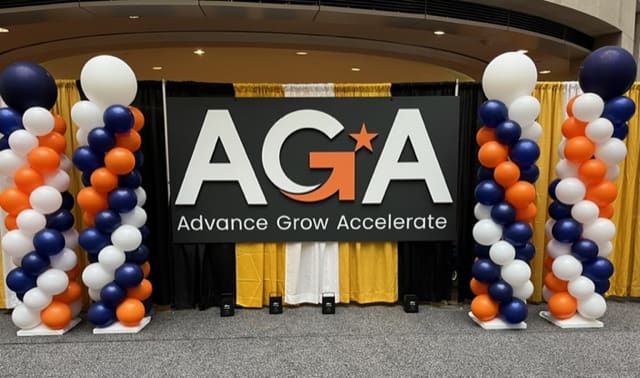 We are excited to announce that cBEYONData is going to be virtually attending and sponsoring this year's Association of Government Accountants Professional Development Training (PDT)! While PDT21 is going to be virtual, AGA is still putting on a great event, with great sessions and speakers including:
Josh Linkner Tech Entrepreneur, Venture Capitalist, and New York Times Best-Selling Author
Erica Dhawan Leading Authority on Collaboration and Innovation, Bestselling Author, Named "Oprah of Management Thinkers"
Alex Sheen TEDxTalk Speaker, Author, Internationally-recognized Humanitarian and Founder of the because I said I would movement
PDT21 is going to be the premier training and networking event!
Be sure to head to the PDT21 website to learn more, see the agenda and register to attend.
From the AGA website:
AGA's Professional Development Training (PDT) brings together a broad audience of more than 2,000 federal, state and local government financial professionals, including federal, state and local government CFOs, inspectors general, accountants, auditors as well as financial professionals from the private sector.  
PDT offers educational sessions over three days of training. Participants can earn up to 21 hours of NASBA-approved continuing professional education (CPE) credits. Participants gain skills and knowledge toward more effective leadership, performance in a cost-constrained environment, solutions to shared challenges, and best practices. Join us to learn from top government financial management professionals and industry experts.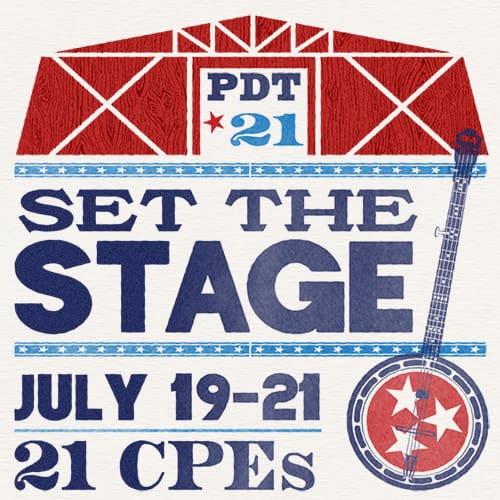 We are pleased to announce that cBEYONData will be sponsoring and attending the Association of Government Accountants (AGA) 2020 Technology & Transformation Summit (TTS) on November 18th! Our team will be hosting a "virtual booth", where we can virtually talk with attendees, answer questions and also outline our services and solutions.
While we are excited to sponsor TTS 2020, we cannot wait to hear from incredible speakers and leaders and learn about the latest in the digital transformation of government, as well as the Innovation Challenge award winner!
From the Technology & Transformation Summit website:
This event will bring more than 1,300 government leaders and industry experts together to discuss how IT innovation, workforce as an enabler, security and cloud are transforming mission delivery.
Digital transformation is now, more than ever, a major focus for federal, state and local governments in performing their missions more efficiently and effectively.
Don't miss out! Register to attend today and don't forget to say hello on November 18th!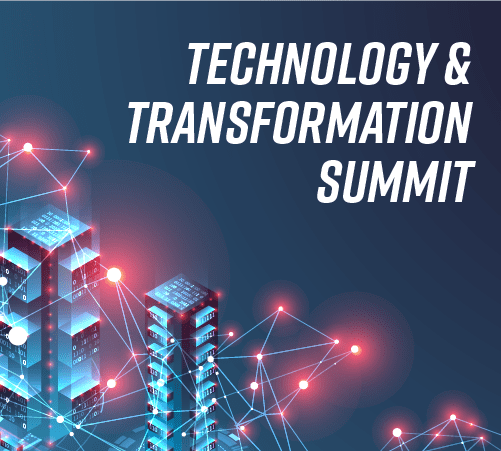 cBEYONData is excited to announce that we will be sponsoring and attending the 2020 Shared Services Summit virtually this year. This year's conference is a collaborative endeavor between ACT-IAC (American Council for Technology and Industry Advisory Council) and the Shared Services Leadership Coalition.  The virtual summit will be September 16th-17th and will feature government and industry leaders with expertise in shared services. We are proud to partner with ACT-IAC and Shared Services Leadership Coalition in their goal of "Keeping Shared Services in the forefront as we look to transform government".
From Shared Services Leadership Coalition:
The Summit is the biggest and most important event of the year for the Federal shared services community.  We're expecting government and industry leaders from across the "CXO" communities (HR, FM, IT, acquisition, etc.) with common interests in shared services. Topics will include:
Progress and advancements in enterprise shared services 
Building more robust partnerships between government and industry
Re-skilling labor: from low value to high-value work
What's next for government shared services
From American Council for Technology and Industry Advisory Council:
OBJECTIVES
Provide success stories and experiences that can assist attendees in doing things better, faster and cheaper
Demonstrate to attendees what is available and possible with Shared Services
Obtain one or two actionable activities that can be shared and executed at the office in a short period of time
Share experience of all professional communities such as Human Resources, finance, logistics, training, information technology, security, grants management, health, customer experience
OUTCOMES
You will have a clear understanding of what Shared Services is and what is happening in Shared Services across government
You will know who the players are in government and industry
You will have a clearer understanding of what is ahead for shared services
You will know how you can support Shared Services NOW