Last month, our very own Dawn Sedgley was a guest on The Business of Defense podcast with Rich Brady, CEO of the American Society of Military Comptrollers! 
On this podcast, she discussed the establishment and acquisition of Alta Via Consulting and spoke about how two like-minded government contractors were able to combine forces and create more success for both parties. She also speaks to workplace culture and how cBEYONData is able to maintain a thriving work environment.
Dawn is our Chief Capability Officer & President of cBEYONData. She has been in this field for over 20 years and is a subject matter expert in ERP design, implementation, testing, and advisory capacities. She also has experience in both the private and public sectors. She's experienced in budgeting, planning, management accounting, and effective enterprise management, which is why she was able to speak on this podcast with so much knowledge.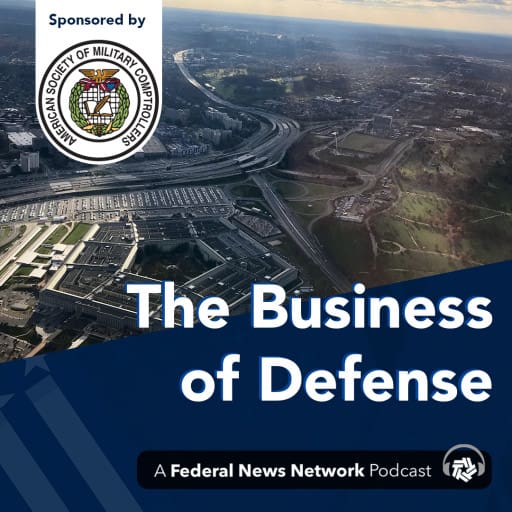 Dawn Sedgley, Chief Capability Officer and President of cBEYONData, is a leader and subject matter expert in ERP design, implementation, testing, and advisory capacities for over 20 years. Dawn has experience in both the private and public sectors in the areas of Budgeting, Planning, Management Accounting, and Effective Enterprise Management. Dawn's mission for cBEYONData is to remain at the forefront of advanced strategic and managerial accounting practices within sophisticated ERP environments. Her vision for cBEYONData has been realized by fostering the company's reputation and developing a team of highly specialized consultants. Dawn's role includes operating as project lead and knowledge consultant for full-lifecycle system integration projects; Management accounting conceptual design; business process re-engineering; implementation of best practices; managing various projects and project teams simultaneously, and in-depth business case analysis. By performing and monitoring these events, Dawn successfully addresses clients' corporate and project expectations, through sound recommendations and effective enterprise optimization solutions. Dawn's expertise in managerial accounting and SAP systems led her to co-author The 123s of ABC in SAP, published by Wiley in 2001. She graduated from Purdue University with a Bachelor of Science degree in Financial Planning, and completed her MBA, with concentrations in Logistics & Transportation and Information Systems, from the University of Tennessee in 1992.
We are excited to announce that our Chief Growth Officer (CGO) Michael Huffman has been selected as the Vice Chairman of AGA's Corporate Partner Advisor Group (CPAG) Technology Committee! CPAG's mission is to provide an objective, industry-neutral and ethical forum to collaborate on issues of common interest to government and the private sector, surrounding financial systems and technology. Michael will serve on the Technology Committee from 2022-2024.
To learn more about the CPAG Technology Committee, including the members, benefits and mission, head to their website.
About Michael Huffman: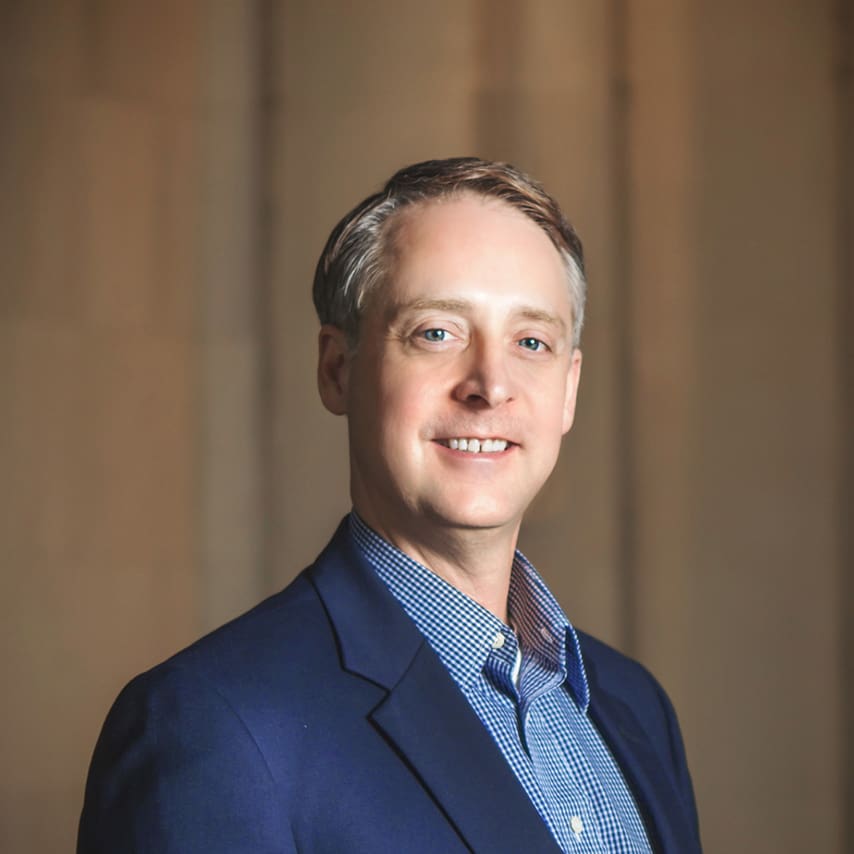 About AGA:
AGA is the association that connects and empowers financial related professionals who support government, from financial management to IT, human resources, cybersecurity and more, to advance good government initiatives, grow their expertise and accelerate their careers.
We connect and empower professionals to help them:
Advance sound financial practices, accountability, transparency and excellence in government
Grow, learn, excel and engage through a network of likeminded professionals and leaders
Accelerate professional careers through learning opportunities and the opportunity to earn a unique credential – the Certified Government Financial Manager, the only credential developed solely with the government financial professional in mind.
We are honored to be selected as a finalist for the SECAF Government Contractor of the Year Award! ​​The Annual Government Contractor Awards celebrate SECAF members and other government contracting organizations that have demonstrated a commitment to industry excellence. 
Our team will be attending the Awards Gala for final selection. The annual Awards Gala convenes SECAF members, industry influencers, government agencies, professional service providers, and other key industry stakeholders for a night of recognition and success. 
Thank you to SECAF for this recognition. We are excited to continue innovating in our industry and strive for excellence in all of our projects. For further information on the SECAF awards please visit the SECAF 2022 Awards website.
About SECAF
For more than 20 years, the Small and Emerging Contractors Advisory Forum (SECAF) has empowered government contractors like you to scale and succeed—beginning with your new, emerging or small business and supporting your continued growth journey as you transition into medium and large contracting entities. When you're ready, established professional service providers will work with you to implement relevant growth strategies that help your contracting business achieve next-level results.  
 SECAF is comprised of the senior leaders from active government contractors, all of whom demonstrate a genuine willingness to help each other succeed, motivated by the shared belief that the industry is robust enough for every member company to prosper.
cBEYONData has been recognized and ranked by the Washington Business Journal as being the one of the top #100 small companies for corporate diversity in the Washington DC metro area, and ranked #36 overall.
The Small Company Corporate Diversity Index list is ranked by percentage of total employees that are people of color, for companies with less than 100 total employees.
It is an honor to have made the Washington Business Journal's small companies in the Greater D.C metro area list and to be featured along with other great DC-based companies! We are excited to add to our growing awards list, as we are always striving to be a company of innovation, growth and inclusion.
Thank you, Washington Business Journal!
About cBEYONData
cBEYONData is a purpose-built professional services firm that specializes in supporting mission-driven agencies and organizations with the enhancement of business processes, cloud migrations, business intelligence, data management, data analytics, agile project and process management, dashboards, and geo-mapping. cBEYONData is a portfolio company of Bluestone Investment Partners. Please visit www.cbeyondata.com for more information.
At cBEYONData, we aid organizations to effectively manage, utilize, and improve data systems to increase operational efficiency. As a professional services firm founded in 2010, our team of experienced data scientists works closely with our partners to identify opportunities to enhance and automate organizational functions, particularly government and financial services agencies.
Today, we're excited to share with you that we've been listed by Clutch among the best providers of Big Data Analytics in the world!
If you're unfamiliar with it, Clutch is a B2B ratings and reviews platform based in Washington, DC. They evaluate technology service and solutions companies based on the quality of work, thought leadership, and client reviews. A rapidly expanding startup, Clutch has become the go-to resource in the agency space. Their review process is reliable and transparent, and we're grateful to those of our clients who have taken the time to provide feedback:
"The upgrades cBEYONData is making to our system is going to significantly improve internal efficiencies."
— Financial Systems Officer, Legislative Branch Agency
---
"Our money is well-spent because their quick deliveries exceed expectations."
— Assistant Director Financial Systems, DOJ Department
---
"cBEYONData has an unwavering loyalty to the project's success."
— Assistant Chief of Finance, Government Bureau
---
The above are just some of the reviews we currently have on our catalog of verified feedback. To date, we have a perfect overall rating of five stars across 10 reviews, which we are extremely proud of.
Lastly, we would like to thank all of our clients for the unyielding support and trust that they've given us throughout our journey. Thank you to Clutch as well for the recognition!
Let's discuss the business solutions you need. Contact us today, and we'll get back to you as soon as possible!
cBEYONData has been recognized by Washington Technology as a rapidly growing business within the government sector. This list is built to celebrate the depth, diversity, and hard work of small businesses in the federal sector and our team is excited to add this accolade to our growing list of awards and accomplishments!
From the Washington Technology blog:
"The rankings are based on information that companies submit, including five years of revenue data. We then calculate their compound annual growth rate over those five years. For 2021, the range is 2016 through 2020. Companies are then ranked according to that CAGR."
We are honored to be mentioned on this list and ranked at 37 of the fastest-growing small businesses in the government market.
Head to their website to learn more about the Fast 50 list and the other amazing companies that were also named!
We are excited to announce that we have been named one of 2021's Top Industry Innovators, by Washington Technology.
This is part of the Government Innovation Awards program, which is built to highlight innovative uses of technology in government projects.
From the Washington Technology website:
"The 2021 Industry Innovator Award are part of a broader program known as the Government Innovation Awards, presented by Washington Technology and our sibling publications FCW, GCN and Defense Systems. You can see the 2021 Public Sector Innovations winners here. This award program recognizes government projects that highlight innovative uses of technology, and the 2021 Rising Stars, which recognizes individuals in their early phase of their careers, can be viewed here.
Together these programs are an opportunity to celebrate the many positive things taking place across the government market as individuals, public sector organizations and private companies work together to address some of society's most pressing challenges."
We are grateful to Washington Technology for recognizing cBEYONData, and our CFO Control Tower, as a leading-edge technology in 2021!
Head to their website to read more about this award and the other amazing companies recognized!
cBEYONData has been recognized as one of Clutch's top firms in the DC Metro Area and Virginia by Clutch Co,  the leading ratings and reviews platform for IT, Marketing, and Business service providers. It is an honor to be ranked #32 out of 100 in firms Virginia, and #63 out of 200 firms in the DC Metro area. Be sure to check out the two recent press releases from Clutch, for more information: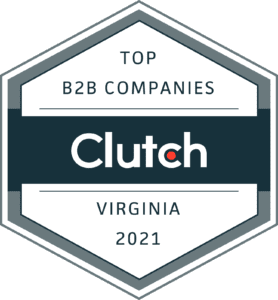 "Despite the economic downturn caused by the COVID-19 pandemic, Virginia's strong workforce and solid education system have made the state competitive for businesses. The Old Dominion also has progressive policies on healthcare, education, and voting, which are enticing for investors.
The leaders on Clutch's report are based on numerous factors, including past clients, services offered, and social media presence. Clutch evaluates a company's industry expertise and ability to deliver high-quality services to their clientele."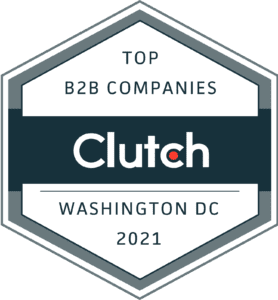 "After suffering from an economic contraction in 2020, economists predict a 2.4% growth for the DC Metro Area in 2021. Further, as the vaccination rollout continues, the area is expected to expand by 4.4% in 2022. 
Clutch follows a rigorous selection methodology to select the best B2B service providers. Their team looks into a company's past clients, brand reputation, and verified Clutch reviews, among many others."
cBEYONData has been recognized as one of the "Best Small and Medium Workplaces of 2021" by Fortune, in their recent list published. cBEYONData was ranked 14th out of the 100 small businesses named on this list, meaning that cBEYONData is one of the best small and medium companies to work for in the world. Check out the list to learn more about our ranking and the other companies recognized.
From the Great Place to Work website:
To determine the 2021 Best Small Workplaces list and the 2021 Best Medium Workplaces list, Great Place to Work® analyzed confidential survey feedback representing more than 280,000 employees working in small- and medium-sized businesses in the United States.
Employees responded to over 60 survey questions describing the extent to which their organization creates a Great Place to Work For All™. Eight-five percent of the evaluation is based on what employees say about their experiences of trust and reaching their full human potential as part of their organization, no matter who they are or what they do. Great Place to Work analyzes these experiences relative to each organization's size, workforce make up, and what's typical relative to their peers in the industry.
The remaining 15 percent of the rank is based on an assessment of all employees' daily experiences of innovation, the company's values, and the effectiveness of their leaders, to ensure they're consistently experienced.
To be considered, companies had to meet the Great Place to Work-Certified standard. To ensure survey results truly represent all employees, Great Place to Work requires that Trust Index© survey results are accurate to a 95% confidence level with a 5% margin of error or better. We review any anomalies in survey responses, news and financial performance to ensure there aren't any extraordinary reasons to believe we couldn't trust a company's survey results. Companies with 10 to 99 people were considered for the small list; companies with 100 – 999 employees were considered for the medium list.
This is an exciting award, and we are planning to continue to invest in our employees and company culture, to continue to see cBEYONData grow and thrive. We believe that our team is more than "just an employee";  and we take a holistic approach to our benefits program that includes financial planning, career development, and healthcare benefits for employees and their families.
Learn more about the benefits of working at cBEYONData here, and if you are interested in joining our team, check out our current career opportunities!
Needless to say that 2020 was a rough ride for all of us. Everyone was truly affected by the devastating COVID-19 pandemic. We at cBEYONData, aim to remain strong and productive in the face of adversity. Located in Lorton, Virginia, we are a professional services firm that offers top-notch business analytics, data, and visual technologies and implementations.
Recently named and notified that our company was chosen for the Clutch Leaders Awards. Known as the leading B2B review and market resource platform, Clutch annually celebrates the best of the best from the design, development, marketing, and business services sector.
"We are thrilled to be chosen in the Clutch 100 Companies for Sustained Growth.  This confirms our dedication to customer service, determination to find creative solutions, and our history of project success," said Dyson Richards, CEO.
Take a look at what our clients' say about our work:
"cBEYONData is making substantial progress on building a platform previously unavailable to us. We're very happy with the quality of their work thus far and anticipate the tool will be very beneficial in our financial reporting processes in the near future."
   — Program Manager, Federal Agency
"cBEYONData never upsells a service because they care about the customer's best interest. They're upfront about a given approach's benefits and negatives."
   — Assistant Director Financial Systems, DOJ Department
Ready to work with a highly dedicated team? Let's find the best solution for your business or organization. Don't hesitate to contact us. Please let us know how we can assist you and let's work together.